November 2017 - V: Ball Dancing.

Eva Poleschinski 'Ball Gown Trends 2018' presented by Miss Austria Celine Schrenk, photographed by Marlene Rahmann At the Miss Universe 2017 stage in Las Vegas...

Wiener Kaffeesiederball 2018's art fan 'We Danced. And We Danced Close.' ...presented by managing director Anna Karnitscher and artist Jakob Kirchmayr...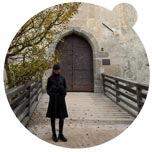 South Tyrol tour, part 5 - final: Jewelry, traveling, statistics... - themes in 1866, 1867 fashion, women's magazines The tour led me to several castles and opened the doors...

Graz-based hat manufactory Kepka pays tribute to Vienna with hat creation presented at 'strictly Herrmann' store Hat manufactory Kepka was founded in 1910...

Sculptor & fashion jewelry creator Robert Lee Morris dressed favorite MAC Cosmetics items in black & gold Wearing art is the motto of US sculptor and fashion...

Perfumer Calice Becker's new composition for Versace 'Dylan Blue Pour Femme' stimulates the senses Donatella Versace worked together with top perfumer...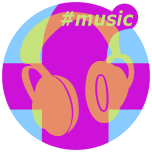 Top Ten Fashionoffice's FashionFeeds #music
Last 7 days: video 'When I Was Young' by MØ; 'Are You High?' by Bad Sounds; Soul Square Remix of 'Buckwild' ft Idil by Wax Tailor;...

Last 30 days: video 'Perfect' by Ed Sheeran; 'Closure' by Maroon 5; 'Bloodstream' by Tokio Myers; 'Looking for the Rain' by Unkle...;...


Selected Fashionoffice's SHORT MESSAGES from the temporarily published FashionFeeds (items can be found at the magazine's permanent, chronological archive on fashion.at/mobile).
24 Nov 2017 - #Music 'Mind of Rocks' ft Bunty by Cosmo Sheldrake, debut album 'The Much Much How How and I' (expected 6 Apr 2018)
23 Nov 2017 - #Music dance video 'Comeback' by Ssion, album 'O' (early 2018)
21 Nov 2017 - #Music video featuring Channing Tatum 'Beautiful Trauma' by P!nk
21 Nov 2017 - Fondazione Furla presents Alexandra Bachzetsis 'Private: Wear a mask when you talk to me' performance about femininity, language of body, gestures,...
21 Nov 2017 - #Music on NPR First Listen: album 'The Greatest Gift' by Sufjan Stevens (available on 24 Nov)