November 2017 - VI: Culture of Cycling. New Interpretation of Vanilla Cookies.

Culture of cycling exhibition on occasion of '2018 UCI Road World Championships' in Tyrol
'Fresh Air? Freedom! Bicycle!' spans from technology- and culture-historical...

Vanilla cookies with caffeine containing matcha powder presented by Kissa Tea as Christmas bakery tip ...new interpretation of the Austrians' probably most favored...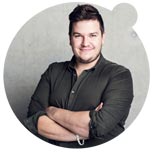 Austrian designer Thomas Poganitsch received blickfang Bern Design Award in the category Furniture & Product "It's a new interpretation of the Vienna stucco," explains the...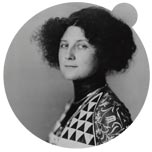 Fashion photographer of the early/mid-20th century Madame d'Ora at MKG Hamburg ...portraits such as the one of Emilie Flöge who counts to the most important...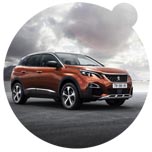 Peugeot 3008 was selected by 25 motor journalists from 20 countries as Women's World Car 2017, category SUV 'Women's World Car of the Year' was founded in 2009...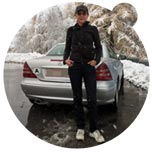 South Tyrol tour, part 3: Women as drivers of cabriolets, the depiction of women in art,... are themes in fashion and women's magazines of the years 1866, 1867...

Austria Insight: Krampusse in the Salzburger valley Rauris are called 'Rauris Toifi', the 'Rauris Devils' Each year on 5 December on occasion of the feast of Saint Nicholas...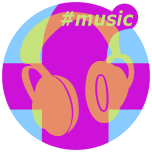 Top Ten Fashionoffice's FashionFeeds #music
Last 30 days: Soul Square Remix of 'Buckwild' ft Idil by Wax Tailor; 'Bloodstream' by Tokio Myers; 'Always Ascending' by Franz Ferdinand;...

Last 7 days: 'Think' by Aretha Franklin with Royal Philharmonic Orchestra; video 'The Way You Used To Do' by Queens Of The Stone Age; 'Are You High?' by Bad Sounds;...


Selected Fashionoffice's SHORT MESSAGES from the temporarily published FashionFeeds (items can be found at the magazine's permanent, chronological archive on fashion.at/mobile).
28 Nov 2017 - #Music 'Cold December' by songwriter, producer Kaskade, album 'Kaskade Christmas' released via own Arkade label in partnership with Sony International
25 Nov 2017 - #Music 2nd part of Nightmares On Wax' Spotify playlist series 'Wax Da Soul' with new music released in 2017 like by Snoh Aalegra
25 Nov 2017 - #TopOnFashionoffice last 7 days, 25 Nov: South Tyrol tour, part 4: Dresses made of toxic fabrics, health tips, bakery recipes,... - themes in 1866, 1867
24 Nov 2017 - #Music 'Be Careful What You Wish For' by Noel Gallagher's High Flying Birds, album 'Who Built The Moon?' (released today)