December 2017 - I: School History. Voice Control.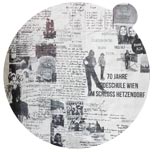 Viennese fashion school 'Modeschule Hetzendorf' presents on occasion of 70th anniversary historical artefacts at an exhibition and products by students at the Jubilee Shop...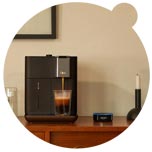 Qbo coffee machine is now enabled for Alexa voice control: "...make me an espresso." Coffee machine and capsules producer Qbo (belongs to Tchibo, Eduscho) presented...

Wiener Kaffeesiederball 2018's art fan 'We Danced. And We Danced Close.' ...presented by managing director Anna Karnitscher and artist Jakob Kirchmayr...

Eva Poleschinski 'Ball Gown Trends 2018' presented by Miss Austria Celine Schrenk, photographed by Marlene Rahmann At the Miss Universe 2017 stage in Las Vegas...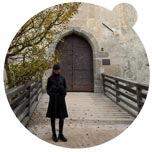 South Tyrol tour, part 5 - final: Jewelry, traveling, statistics... - themes in 1866, 1867 fashion, women's magazines The tour led me to several castles and opened the doors...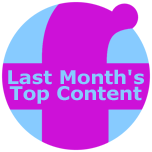 Top (most popular, most viewed) #Fashionoffice content in November 2017
Generated on 1 December 2017; Audience: United States, United Kingdom, Austria,...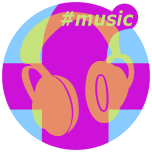 Top Ten Fashionoffice's FashionFeeds #music
Last 30 days: 'Closure' by Maroon 5; 'Seven Sticks of Dynamite' by Awolnation; 'Think' by Aretha Franklin with the Royal Philharmonic Orchestra

Last 7 days: 'Rendez-vous' by Dita Von Teese; 'Cold December' by Kaskade; Nightmares On Wax' Spotify playlist series 'Wax Da Soul';...


Selected Fashionoffice's SHORT MESSAGES from the temporarily published FashionFeeds (items can be found at the magazine's permanent, chronological archive on fashion.at/mobile).
1 Dec 2017 - #Music 'Watch Me' by Nick Jonas, soundtrack computer-animated movie 'Ferdinand' (released today)
30 Nov 2017 - Trending Topics about Google investment into Vienna-based company StreamUnlimited (integrates voice control - Google Assistant, Amazon Alexa, into products)
30 Nov 2017 - #Music video 'Broken People' by Logic & Rag'n'Bone Man, soundtrack (release mid-Dec) Netflix film 'Bright'
29 Nov 2017 - Video: team of the craftsmanship (jewelry to bicycles) exhibition 'Homo Faber: Crafting a more human future' by Michelangelo Foundation, Sept 2018 Venice, Italy
29 Nov 2017 - Great Big Story docu video about an initiative using custom-made knitting machines for producing socks for warming the feet of homeless people
29 Nov 2017 - #Music single 'My Way' ft. Noah Cyrus by One Bit (out now)
28 Nov 2017 - #Music Rolling Stone interview with Dita Von Teese about her song 'Rendez-vous', collaboration with Sébastien Tellier and debut album (Feb 2018)
28 Nov 2017 - Vogue video '73 Questions With Michael B. Jordan'