December 2017 - II: Advent Activities.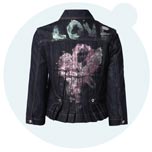 Celebrities like Coco Rocha, Courtney Love, or David Lachapelle customized Diesel jackets ...for the reconstruction of a school near Amatrice, Italy. The 'Customized with LOVE'...

Porcelain, glass artist Rosemarie Benedikt ...received Decoration of Honour in Gold for Services to the Republic of Austria, invites to Christmas exhibition....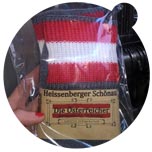 Christmas market insight - castle Kottingbrunn: Heissenberger-Schönau knitwear made on historical machines which tell the history of Austrian textile industry...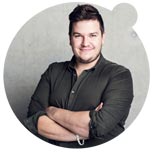 Austrian designer Thomas Poganitsch received blickfang Bern Design Award in the category Furniture & Product "It's a new interpretation of the Vienna stucco," explains the...

Culture of cycling exhibition on occasion of '2018 UCI Road World Championships' in Tyrol
'Fresh Air? Freedom! Bicycle!' spans from technology- and culture-historical...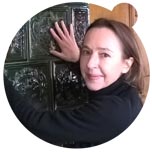 South Tyrol tour, part 4: Dresses made of toxic fabrics, health tips, bakery recipes,... - themes in 1866, 1867 I warmed up at a tiled stove and continued reading...

Austria Insight: Krampusse in the Salzburger valley Rauris are called 'Rauris Toifi', the 'Rauris Devils' Each year on 5 December on occasion of the feast of Saint Nicholas...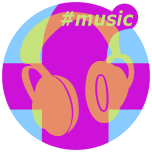 Top Ten Fashionoffice's FashionFeeds #music
Last 30 days: video 'The Way You Used To Do' by Queens Of The Stone Age; video featuring Channing Tatum 'Beautiful Trauma' by P!nk;...

Last 7 days: Nightmares On Wax' Spotify playlist series 'Wax Da Soul'; 'Mind of Rocks' ft Bunty by Cosmo Sheldrake;...


Selected Fashionoffice's SHORT MESSAGES from the temporarily published FashionFeeds (items can be found at the magazine's permanent, chronological archive on fashion.at/mobile).
4 Dec 2017 - #Music from Stereogum's '5 Best Songs Of The Week' list: video 'Velvet 4 Sale' by U.S. Girls, album 'In A Poem Unlimited' (16 Feb)
3 Dec 2017 - #Music dance video 'Carol of the Bells' by Lindsey Stirling, album 'Warmer in the Winter'
3 Dec 2017 - Awarded short film between fantasy tale and reality 'Dissonance' by Till Nowak with digitally animated and live action scenes
3 Dec 2017 - CNN video: Christiane Amanpour visits children's author Judith Kerr at home "where, once upon a time, the tiger came to tea."
3 Dec 2017 - #Music 'Carnival' by Neil Young and Promise of the Real, album 'The Visitor' (out now)
2 Dec 2017 - #TopOnFashionoffice last 7 days, 2 Dec: Vanilla cookies with caffeine containing matcha powder presented by Kissa Tea as Christmas bakery tip