December 2017 - IV: Dogs.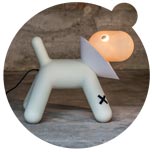 Eeron Aarnio's 'Puppy' interpreted as fashion punk to hope pisser for Austria's largest aid campaign 'Licht ins Dunkel' 'Hurt Puppy' by Architekturwerkstadt is a light...

Fashionoffice tip: Into the new year 2018 with fashion and beauty in juicy, fresh air, golden style For the 'Year of the Dog' (begins on 16 February 2018) tribute bag,...

Green Dog's fresh-fruity-saucy illustrations on pizza plates for Augarten porcelain are made for the whole family Green Dog designers Reinhard Neussner & Florian Reichel...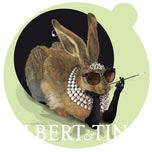 Top Fashionoffice articles via Social Media tools in 2017 The analytics are divided into 'Follows', 'Shares' and 'Visits'. The article about Albertina Museum's 'Albert & Tina' club...

Top Ten articles concerning styling tips in 2017 On top of the ranking after pageviews (Google Analytics), the fashion-beauty-jewelry styling tip for urban bikers...

Porcelain, glass artist Rosemarie Benedikt ...received Decoration of Honour in Gold for Services to the Republic of Austria, invites to Christmas exhibition...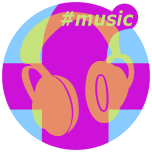 Top Ten Fashionoffice's FashionFeeds #music
Last 7 days: 'Fireworks' by First Aid Kit; 'Tonya Harding' by Sufjan Stevens; 'Cold As Ice' by Bekon (aka Dan Tannenbaum);...

Last 30 days: Soul Square Remix of 'Buckwild' ft Idil by Wax Tailor; 'Bloodstream' by Tokio Myers; 'Looking for the Rain' by Unkle (Trentemøller Rework);...


Selected Fashionoffice's SHORT MESSAGES from the temporarily published FashionFeeds (items can be found at the magazine's permanent, chronological archive on fashion.at/mobile).
10 Dec 2017 - Introduction into Marc Jacobs' 'Fashion Design' online class (starts in early 2018) on MasterClass
10 Dec 2017 - #Music Nowness Picks: video 'Higher' by Human
9 Dec 2017 - #Music new at SpotifyUSViral 'What's The Word' ft. NAS by Joe Fox
9 Dec 2017 - #TopOnFashionoffice last 7 days, 9 Dec: Christmas market insight - castle Kottingbrunn; Heissenberger-Schönau knitwear made on historical machines which tell the history of Austrian textile industry...
8 Dec 2017 - #Music 'Count to Five' by Rhye (released today)