December 2017 - IX: Hair Styling & Care.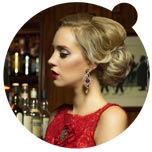 Ball styling trends Viennese 'Hair PR' salon owner Patrick Ruckendorfer teamed up with fashion designer La Hong and photographer Michael Lehner for the presentation...

Austrian cosmetics label 'Hands on Veggies' creates shampoos, shower and body care from naturally fermented ingredients The all-female team members of the recently...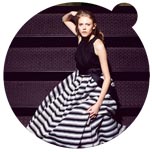 Vienna-based Callisti presents festive red carpet looks Vienna is known for its balls and festive events. Callisti gowns are signature for the city's style. On 16 January at MBFW in Berlin,...

Wiener Kaffeesiederball 2018's art fan 'We Danced. And We Danced Close.' ...presented by managing director Anna Karnitscher and artist Jakob Kirchmayr...

Eva Poleschinski 'Ball Gown Trends 2018' presented by Miss Austria Celine Schrenk, photographed by Marlene Rahmann At the Miss Universe 2017 stage in Las Vegas...

H&M announces extension of the collaboration with Alibaba's Tmall and release of 'G-Eazy x H&M' men's wear The new collaborative collection with hip-hop rapper G-Eazy...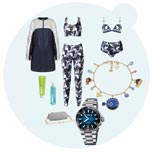 Fashionoffice tip early 2018: Ocean inspired fashion and beauty 'Non toxic!' will become in 2018 probably once again one of the favored zeitgeist expressing lifestyle mottos...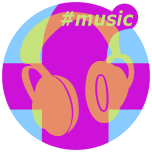 Top Ten Fashionoffice's FashionFeeds #music
Last 7 days: 'Never Be the Same' by Camila Cabello; 'The Baptist' by Lauren Auder; video 'Arisen My Senses' ft. Arca by Björk;...

Last 30 days: 'The Baptist' by Lauren Auder; 'Mind of Rocks' ft Bunty by Cosmo Sheldrake; 'Be Careful What You Wish For' by Noel Gallagher's High Flying Birds;...


Fashionoffice publisher Karin Sawetz' 'Top Songs 2017', created by Spotify



Selected Fashionoffice's SHORT MESSAGES from the temporarily published FashionFeeds (items can be found at the magazine's permanent, chronological archive on fashion.at/mobile).
27 Dec 2017 - Health Magazine "6 Delicious Detox Recipes to Start the New Year Right"
27 Dec 2017 - Fashion film by photographer, filmmaker Franco Dupuy for Summer 2018 collection by Argentine, Buenos Aires-based label Jazmin Chebar