December 2017 - V: Top on Fashionoffice 2017.

Top Ten articles 2017: category 'fashion.at/cuisine' On top is the article about a Viennese confectionary as stage for dirndl-dresses with extraordinary prints...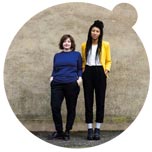 Top Ten Fashionoffice articles 2017: exhibitions, art projects Number 1 article is about the interactive textile installation 'Text und ilien' by Sophie Skach and Naa Teki Labar...

Vienna insight by Fashionoffice publisher Karin Sawetz: Eyewear shopping
20 years ago, it wasn't possible to go to a store and get low-price glasses after an actual...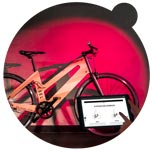 Austrian bicycle brand 'My Esel' is the 'Overall Winner 2018' of the ISPO Brandnew awards ...the list of winners 2018 of the 'ISPO Brandnew' awards in various categories...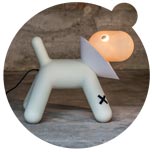 Eeron Aarnio's 'Puppy' interpreted as fashion punk to hope pisser for Austria's largest aid campaign 'Licht ins Dunkel' 'Hurt Puppy' by Architekturwerkstadt is a light...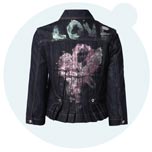 Celebrities like Coco Rocha, Courtney Love, or David Lachapelle customized Diesel jackets ...for the reconstruction of a school near Amatrice, Italy. The 'Customized with LOVE'...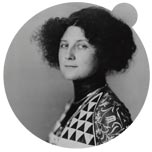 Fashion photographer of the early/mid-20th century Madame d'Ora at MKG Hamburg ...portraits such as the one of Emilie Flöge who counts to the most important...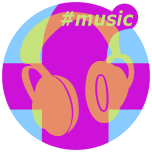 Top Ten Fashionoffice's FashionFeeds #music
Last 7 days: 'Count to Five' by Rhye; 'Carnival' by Neil Young and Promise of the Real; 'Watch Me' by Nick Jonas;...

Last 30 days: 'Looking for the Rain' by Unkle (Trentemøller Rework); Soul Square Remix of 'Buckwild' ft Idil by Wax Tailor;...


Selected Fashionoffice's SHORT MESSAGES from the temporarily published FashionFeeds (items can be found at the magazine's permanent, chronological archive on fashion.at/mobile).
12 Dec 2017 - #Music 'Change The Paradigm' by Austra
12 Dec 2017 - Article on HarpersBazaar: Top Ten words used in fashion in 2017; analysis of articles of online publications by fashion search engine Lyst
11 Dec 2017 - #Music 'Like A Motherless Child' by Moby; album 'Everything Was Beautiful And Nothing Hurt' (2 March 2018)
11 Dec 2017 - Pantone selected as 'Color of the Year 2018' mystical, spiritual purple 'Ultra Violet' as symbol for visionary thinking