December 2017 - VI: Time Travel.

Guided tours behind the scenes of mountain cable cars and slope maintenance services for ski sports seen in historical context in Austria Behind the scenes at Dorfgastein in Salzburg...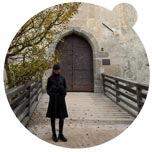 South Tyrol tour, part 5 - final: Jewelry, traveling, statistics... - themes in 1866, 1867 fashion, women's magazines The tour led me to several castles and opened the doors...

H&M announces extension of the collaboration with Alibaba's Tmall and release of 'G-Eazy x H&M' men's wear The new collaborative collection with hip-hop rapper G-Eazy...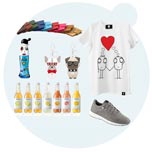 Fashionoffice tip early 2018: Sporty look and healthy lifestyle ...are probably on many to-do-lists in the early days of the new year. The fashion for sports in everyday life...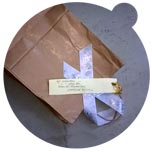 Vienna insight by Fashionoffice publisher Karin Sawetz: Beauty shopping ...the more the sales persons fulfill the title 'beauty experts' the higher the store ranges in...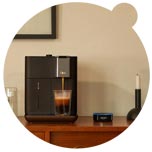 Qbo coffee machine is now enabled for Alexa voice control: "...make me an espresso." Coffee machine and capsules producer Qbo (belongs to Tchibo, Eduscho) presented...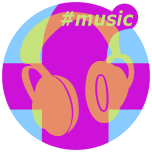 Top Ten Fashionoffice's FashionFeeds #music
Last 30 days: 'My Way' ft. Noah Cyrus by One Bit; 'Watch Me' by Nick Jonas; 'Carnival' by Neil Young and Promise of the Real;...

Last 7 days: 'Tonya Harding' by Sufjan Stevens; 'What's The Word' ft. NAS by Joe Fox; 'Carnival' by Neil Young and Promise of the Real;...


Selected Fashionoffice's SHORT MESSAGES from the temporarily published FashionFeeds (items can be found at the magazine's permanent, chronological archive on fashion.at/mobile).
16 Dec 2017 - #TopOnFashionoffice last 7 days, 16 Dec: Into the new year 2018 with fashion and beauty in juicy, fresh air, golden style...
15 Dec 2017 - #Music 'Sober' ft. Charlie Puth by G-Eazy, album 'The Beautiful & Damned' (released today)
15 Dec 2017 - 1st episode of 'Nocta Project' by Yucca Films: skiing at night on 3000 meters in Chamonix
15 Dec 2017 - #Music 'Campfire' by DRAM & Neil Young, soundtrack (released today) Netflix film 'Bright'
15 Dec 2017 - #Music 'Lifting You' ft. Ed Sheeran by N.E.R.D., album 'No One Ever Really Dies' (released today)
13 Dec 2017 - #Music 'The Baptist' by 19-year-old singer/songwriter Lauren Auder, track inspired by the work of 20th century composer Maurice Duruflé