December 2017 - VII: Early 2018 Tips.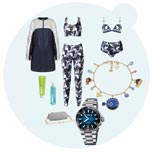 Fashionoffice tip early 2018: Ocean inspired fashion and beauty 'Non toxic!' will become in 2018 probably once again one of the favored zeitgeist expressing lifestyle mottos...

Fashionoffice tip: Into the new year 2018 with fashion and beauty in juicy, fresh air, golden style For the 'Year of the Dog' (begins on 16 February 2018) tribute bag,...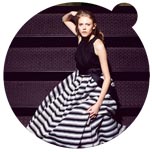 Vienna-based Callisti presents festive red carpet looks Vienna is known for its balls and festive events. Callisti gowns are signature for the city's style. On 16 January at MBFW in Berlin,...

'Groover' engineers of the first electric kick-scooter with removable battery steering column focus on fun, speed and security The Austrian, in Styria based automotive and...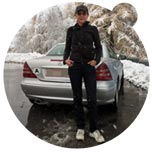 South Tyrol tour, part 3: Women as drivers of cabriolets, the depiction of women in art,... are themes in fashion and women's magazines of the years 1866, 1867...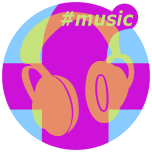 Top Ten Fashionoffice's FashionFeeds #music
Last 30 days: video 'Velvet 4 Sale' by U.S. Girls; dance video 'Carol of the Bells' by Lindsey Stirling; 'Carnival' by Neil Young and Promise of the Real;...

Last 7 days: 'The Baptist' by Lauren Auder; 'Change The Paradigm' by Austra; video 'Higher' by Human;...


Fashionoffice publisher Karin Sawetz' 'Top Songs 2017', created by Spotify



Selected Fashionoffice's SHORT MESSAGES from the temporarily published FashionFeeds (items can be found at the magazine's permanent, chronological archive on fashion.at/mobile).
21 Dec 2017 - #Music 'Voices in the Field' by Calexico, album 'The Thread That Keeps Us' (26 Jan 2018)
21 Dec 2017 - #Music dance-electro 'Winter Roads' by Berlin-based Jan Blomqvist
19 Dec 2017 - Vogue Videos "Sarah Jessica Parker Narrates the 1990s in Vogue | Vogue by the Decade"
19 Dec 2017 - #Music WeTransfer presents new video 'Arisen My Senses' ft. Arca by Björk, album 'Utopia'
18 Dec 2017 - Sportswear International article, branding expert Leila Fataar about digital strategies "The question is – will websites be redundant in the future?"
18 Dec 2017 - #Music 'Leviathan' ft. Sam Martin by G-Eazy, album 'The Beautiful & Damned' (out now)
18 Dec 2017 - #Music 'Never Be the Same' by Camila Cabello, self-titled debut album 'Camila' (12 Jan 2018)