December 2017 - VIII: Exhibitions & Fairs 2018.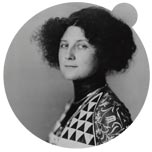 Exhibition 'Make Me Beautiful, Madame D'Ora' until 18 Mar at MKG Hamburg; 13 Jul - 29 Oct at Leopold Museum Vienna ...portraits such as the one of Emilie Flöge who counts to...

Works by young artists seen at the preview of Art Innsbruck 2018 (25 - 28 January in Tyrol, Austria) ...like the painting 'Tra le mie nuvole' by Italian artist Elisa Anfuso...

ISPO Munich installs laboratory-like digitalization platform for retail and production at the upcoming fair From 28 until 31 January 2018, ISPO Munich...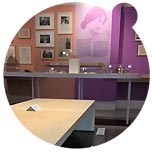 Vienna Insight: Life and lifestyle of Helena Rubinstein exhibited by Jewish Museum at Museum Judenplatz ...around 300 artefacts from powder cases, mascara... Until 6 May 2018...

Max Mara Art Prize winner Emma Hart's 'Mamma Mia!' installation with story-telling patterns ...and ceramics is derived from research on family dynamics. Until 18 February...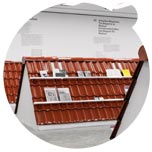 Kunsthalle Wien presents the role of publishing in art and artists as publishers on printed and digital pages Until 28 January 2018, books, magazines, journals,...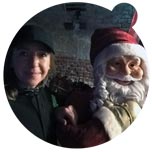 Cosmic Wonder - Merry Christmas wishes by Fashionoffice publisher Karin Sawetz Both stories, the one of Santa and the birth of Jesus, have one similar narrative...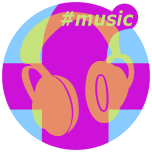 Top Ten Fashionoffice's FashionFeeds #music
Last 30 days: 'The Baptist' by Lauren Auder; 'Mind of Rocks' ft Bunty by Cosmo Sheldrake; 'Be Careful What You Wish For' by Noel Gallagher's High Flying Birds;...

Last 7 days: 'Sober' ft. Charlie Puth by G-Eazy; 'Campfire' by DRAM & Neil Young; 'Lifting You' ft. Ed Sheeran by N.E.R.D.;...


Fashionoffice publisher Karin Sawetz' 'Top Songs 2017', created by Spotify



Selected Fashionoffice's SHORT MESSAGES from the temporarily published FashionFeeds (items can be found at the magazine's permanent, chronological archive on fashion.at/mobile).
26 Dec 2017 - #Music 'Motel Pool' by Racing, first single of the debut full-length album (early 2018)
25 Dec 2017 - #Music 'Dream A Little Dream Of Me' by Baby Alpaca
25 Dec 2017 - #Music Kaskade remix of 'Stargazing' ft. Justin Jesso by Kygo
23 Dec 2017 - Great Big Story's insight into Austrian tradition "In the Alps, Saint Nick Doesn't Travel Alone"
23 Dec 2017 - #TopOnFashionoffice last 7 days, 23 Dec: Sporty look and healthy lifestyle...