Feb 2017 - I: Life Is Beautiful.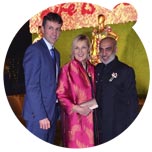 'Life Is Beautiful' collaboration between Indian designer Manish Arora and Swarovski celebrated at travel business gala in New Delhi From end of March, Manish Arora's...

Take Festival released the campaign 2017 photographed by Maria Ziegelböck in fashion editorial-like style From 25 to 29 April, the 'Take Festival' will happen in Vienna...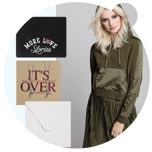 How Tally Weijl explores Valentine's Day On the first sight, Tally Weijl's friendship jewelry statement cards with writings in big letters like "IT'S OVER"...

H&M continues recycling initiative with video 'Bring it on' and voucher options The ones who join between 30 January and 4 February H&M's recycling initiative...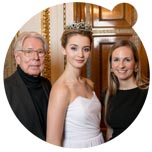 Bundy Bundy's hairstyling for the #ViennaOperaBall debutants' heads with Swarovski tiara by Karl Lagerfeld The Vienna Opera Ball appears to become more...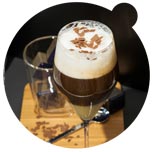 Fashionoffice cocktail tip: stimulating soothing coffee egg liqueur Coffee system brand 'Qbo' (belongs to Tchibo) teamed up with blogger Michael Krist of Kitchen-News.at...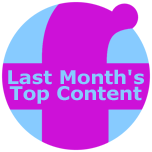 Top (most popular, most viewed) #Fashionoffice content in January 2017
Generated on 1 February 2017; Audience: United States, Austria, Germany,...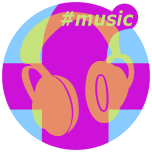 Top Ten Fashionoffice's FashionFeeds #music
Last 7 days: 'Body' by Syd; 'Temple, Mosque, Church' by Slow Joe and the Ginger Accident; 'Castle On The Hill' by Ed Sheeran;...

Last 30 days: 'Comfort Fit' by Evvol; 'Shape Of You' by Ed Sheeran; 'A Little Uncanny' by Conor Oberst; 'Johny' by Sofi Tukker;...


Selected Fashionoffice's SHORT MESSAGES from the temporarily published FashionFeeds (items can be found at the magazine's permanent, chronological archive on fashion.at/mobile).
2 Feb 2017 - #Music trending online 'Plastic' by Áine Cahill
1 Feb 2017 - Adweek "Audi's Feminist Super Bowl Ad Is a Father-Daughter Tale About Equal Pay"
1 Feb 2017 - #Music video 'No Reason' ft Nick Murphy by Bonobo, album 'Migration' (out now)
31 Jan 2017 - Nowness 'Travel' channel presents video with city scenes (London, New Orleans, Tokyo, La Paz), music by vocalist Gaika
31 Jan 2017 - Budweiser's cinematic Super Bowl spot: 19th century journey of co-founder Adolphus Busch from Hamburg (DE) to US