Feb 2017 - II: Fashion Selections.

The Weeknd's selection of men's wear icons by H&M is branded with the musician's 'XO' streetwear label From 2 March, the 'H&M Spring Icons Selected by The Weeknd'...

Fashionoffice Spring 2017 tip: Skinny jeans and 80s glam Leggings are an invention of the 1980s. Nowadays, denim jeans with high amount of elastic material are worn skinny...

Fashionoffice spring 2017 tip: Cosmopolitan Style
Fashionoffice collected several pieces - fashion, jewelry, beauty, perfume - for the 'Cosmopolitan Style'...

Selection in 2017 'Greenery' style and natural mood: lip stick, skin care, clothing,... with items by Colmar, Tom Ford, Van Cleef & Arpels, Tromborg, Swarovski, garden store...

Gina Drewes 'Wanderlust' collection photographed on trains, at railway stations by Jürgen Hammerschmid Jürgen Hammerschmid used authentic 'wanderlust' sceneries...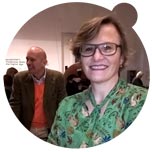 MAK tour with 'Handicraft' curators along historical and contemporary designs The 'Handicraft - Traditional Skills in the Digital Age' curators Tina Zickler and Rainald Franz...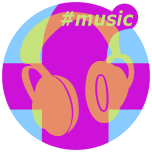 Top Ten Fashionoffice's FashionFeeds #music
Last 30 days: 'Comfort Fit' by Evvol; 'A Little Uncanny' by Conor Oberst; 'Johny' by Sofi Tukker; 'Hot Thoughts' by Spoon;...

Last 7 days: 'Body' by Syd; 'Temple, Mosque, Church' by Slow Joe and the Ginger Accident; 'Castle On The Hill' by Ed Sheeran;...


Selected Fashionoffice's SHORT MESSAGES from the temporarily published FashionFeeds (items can be found at the magazine's permanent, chronological archive on fashion.at/mobile).
4 Feb 2017 - #Music 'Social Experiment' by Dead Pretties
4 Feb 2017 - #TopOnFashionoffice last 7 days, 4 Feb: Gina Drewes 'Wanderlust' collection photographed by Jürgen Hammerschmid
3 Feb 2017 - #Music 'Love Is Mystical' by Cold War Kids, forthcoming album 'L.A. Divine'
3 Feb 2017 - #Music 'Where's the Revolution' by Depeche Mode, album 'Spirit' (17 March)
2 Feb 2017 - #Music 'Old School' by Urban Cone