Feb 2017 - III: Rain, Nature, Love.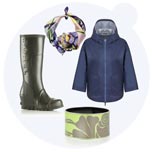 Fashionoffice rain style tip for nature lovers The spring season with rain and mud challenges outfit combinations which protect and pay tribute to the wonders of nature...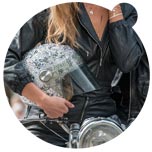 'Crystal Wishes' collection by Swarovski is inspired by love, romance and the urban chic of Paris Keys and locks which are used by couples as symbols of their love are core signs...

Selection from the Valentine's Day letter by McArthurGlen Designer Outlet The La Perla swimsuit and the bag with cats and hearts by Karl Lagerfeld are part of the Valentine's Day...

Take Festival released the campaign 2017 photographed by Maria Ziegelböck in fashion editorial-like style From 25 to 29 April, the 'Take Festival' will happen in Vienna...

Fashionoffice mountain outfit tip for early 2017: bright colors, florals, sweet scents The candy colored flower, nature inspired outfit tip is intended for activities in the alps...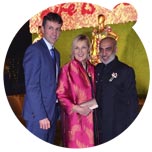 Collaboration between Indian designer Manish Arora and Swarovski celebrated at travel business gala in New Delhi From end of March, Manish Arora's 'Life Is Beautiful'...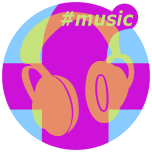 Top Ten Fashionoffice's FashionFeeds #music
Last 30 days: 'Comfort Fit' by Evvol; 'A Little Uncanny' by Conor Oberst; 'Johny' by Sofi Tukker; 'Hot Thoughts' by Spoon;...

Last 7 days: 'Shock Horror' by Shy Luv, Jones; 'Temple, Mosque, Church' by Slow Joe and the Ginger Accident; 'Shape of You' by Ed Sheeran;...


Selected Fashionoffice's SHORT MESSAGES from the temporarily published FashionFeeds (items can be found at the magazine's permanent, chronological archive on fashion.at/mobile).
6 Feb 2017 - #Music Wild Beasts' 'Alpha Female' video filmed by Sasha Rainbow with Girl Skate India crew
6 Feb 2017 - #Music Allen French's 'Hot Stream' mix for music, clothing brand Maison Kitsuné
6 Feb 2017 - #Music Dior 'Poison Girl' fragrance dance video, soundtrack 'No rebel' GENER8ION ft Tayla Parx
6 Feb 2017 - #Music 'Hellfire' by Barns Courtney, EP 'The Dull Drums' (out now)
5 Feb 2017 - #Music 'home' (Joywave rework) by morgxn, announces upcoming debut EP 'Vital'