Feb 2017 - IV: Recycled Shoreline Waste.

Shoreline waste recycled for upcoming H&M Conscious Exclusive collection, presented by Natalia Vodianova The pleated dress is made of Bionic material...

Closer view at Lady Gaga's sunglasses worn at the new 'John Wayne' video The story can be described as sexy, witty hell ride of a badass couple on a horse, on motorbikes...

La Prairie 'The Art of Beauty' concept extended with new partners hotel Zhero in Ischgl/Kappl and Art Basel/Basel The Swiss beauty label's new partners...

Betten Reiter's home textiles in Greenery style and research on sex in Austria The correlation between bed cloths, mattresses, pillows, curtains and sex-frequency...

The Weeknd's selection of men's wear icons by H&M is branded with the musician's 'XO' streetwear label From 2 March, the 'H&M Spring Icons Selected by The Weeknd'...

Fashionoffice Spring 2017 tip: Skinny jeans and 80s glam Leggings are an invention of the 1980s. Nowadays, denim jeans with high amount of elastic material are worn skinny...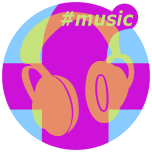 Top Ten Fashionoffice's FashionFeeds #music
Last 30 days: 'Comfort Fit' by Evvol; 'A Little Uncanny' by Conor Oberst; 'Johny' by Sofi Tukker; 'Hot Thoughts' by Spoon;...

Last 7 days: 'Shock Horror' by Shy Luv, Jones; 'Shape of You' by Ed Sheeran; 'No Reason' ft Nick Murphy by Bonobo; 'Love Is Mystical' by Cold War Kids;...


Selected Fashionoffice's SHORT MESSAGES from the temporarily published FashionFeeds (items can be found at the magazine's permanent, chronological archive on fashion.at/mobile).
10 Feb 2017 - #Music video 'Let's Work It Out' by Texas, album 'Jump On Board' (21 Apr)
10 Feb 2017 - #Music 'No Running From Me' by Toulouse, soundtrack movie 'Fifty Shades Darker'
9 Feb 2017 - Desigual Autumn/Winter 2017 runway show New York Fashion Week
9 Feb 2017 - #Music video 'Anymore' by Goldfrapp (album 'Silver Eye' 31 Mar) and interview with the musician
9 Feb 2017 - #Music 'Queen' by Flint Eastwood, 'Broke Royalty' EP (release in spring)
8 Feb 2017 - #Music 'Face It' ft Khazali by VUURWERK, 2nd single of forthcoming debut album