Feb 2017 - IX: Austrian Fashion Awards.

Austrian Fashion Awards (AFA) 2017 call for entries AFA are the country's official fashion awards with prize money and benefits paid from the taxes of the people...

Fashionoffice Spring/Summer 2017 tip: Color Experiment Fashionoffice looked through the new and upcoming collections; experimental color mixing is one of the trends...

'Falke X 3.1 Phillip Lim' legwear premiered at 3.1 Phillip Lim Fall 2017 show during New York Fashion Week The feminine look of 3.1 Phillip Lim is inspired by...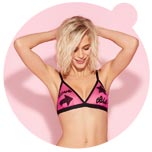 Tezenis bras are decorated with instruction-like patches The Tezenis SS2017 triangle bra collection shows items like the pink one with an arrow, a star and 'Love - this' writing...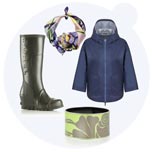 Fashionoffice rain style tip for nature lovers The spring season with rain and mud challenges outfit combinations which protect and pay tribute to the wonders of nature...

Photographer Michael Martin's nature documentary about deserts at Edelweiss Mountain Film Festival Between 2009 and 2015, photographer, author and geographer Michael Martin...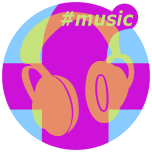 Top Ten Fashionoffice's FashionFeeds #music
Last 7 days: 'H&M Loves Coachella' video ft The Atomics; Nicholas Britell 'Moonlight' interpreted by Alvin Ailey American Dance Theater;...

Last 30 days: 'home' (Joywave rework) by morgxn; 'Love Is Mystical' by Cold War Kids; 'Old School' by Urban Cone; 'Shock Horror' by Shy Luv;...


Selected Fashionoffice's SHORT MESSAGES from the temporarily published FashionFeeds (items can be found at the magazine's permanent, chronological archive on fashion.at/mobile).
24 Feb 2017 - #Music 'Show You The Way' ft Michael McDonald, Kenny Loggins by Thundercat, album 'Drunk' (released today)
24 Feb 2017 - #Music 'Can I Sit Next To You' by Spoon, album 'Hot Thoughts' (17 March)
23 Feb 2017 - Early years (1892-1900s) of Vogue, women's lifestyle, fashion narrated by Sarah Jessica Parker
23 Feb 2017 - NASA news: 7 Earth-size planets (235 trillion miles from Earth), possibly all of them could have liquid water
22 Feb 2017 - #Music 'The Power' by Sweet Spirit, album 'St. Mojo' (7 Apr via Nine Mile Records)
22 Feb 2017 - Animated short film 'Black Holes' is about an astronaut and a fashion designer incarnated as...