Feb 2017 - VIII: Sports & Art.

Puma X Minions release sports footwear, apparel in subversive sweet design for the whole family in June The three Minions Stuart, Carl and Kevin work creatively...

Fashionoffice SS2017 tip: Athleisure style Body consciousness in fashion isn't new. It's one of the motivating forces why clothing, shoes or accessories are designed...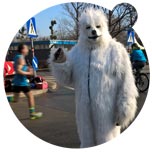 Vienna marathon running year 2017 has started Normally, Vienna's running events are scheduled in spring each year. Brand new is the Eisbärlauf (Ice Bear Run) series...

Bayern Munich midfielder Xabi Alonso's insights into his daily routine for Porsche Design Sport by adidas ...running, drinking coffee with his wife actress Nagore Aranburu...

Campaign for equality and diversity #MakeLoveNotWalls by David LaChapelle for Diesel
The term 'walls' stands for mental (such as concerning the definition of gender) as well...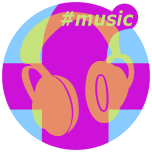 Top Ten Fashionoffice's FashionFeeds #music
Last 30 days: 'home' (Joywave rework) by morgxn; 'Love Is Mystical' by Cold War Kids; 'Old School' by Urban Cone; 'Shock Horror' by Shy Luv;...

Last 7 days: Nicholas Britell 'Moonlight' interpreted by Alvin Ailey American Dance Theater; 'Venus Fly' ft. Janelle Monáe by Grimes; 'Cold' ft. Future...;...


Selected Fashionoffice's SHORT MESSAGES from the temporarily published FashionFeeds (items can be found at the magazine's permanent, chronological archive on fashion.at/mobile).
22 Feb 2017 - #Music video 'Chained To The Rhythm' ft Skip Marley by Katy Perry shows people in synchronized entertainment
22 Feb 2017 - #Music 'Bambi' by Jidenna, album 'The Chief'
21 Feb 2017 - #Music SpotifyViralUk 'I've Got a Future' ft Gavin Clark (Nick Cave, Warren Ellis Rework) from Toydrum album 'My Eye On You' (7 Apr)
19 Feb 2017 - #Music title track of the new album 'Hopeless Romantic' by Michelle Branch (album out on 7 Apr)
19 Feb 2017 - #Music 'Call Your Name' by Karen Elson, album 'Double Roses' (7 Apr)
19 Feb 2017 - #Music 'Love' by Lana Del Rey