Feb 2017 - X: Milan Fashion Week.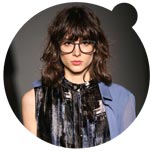 Neubau Eyewear models complete streetwear by Grinko FW17/18 during Milan Fashion Week For the young Austrian label Neubau, it was the debut at Milan Fashion Week...

Fashionoffice SS2017 tip: Athleisure style Body consciousness in fashion isn't new. It's one of the motivating forces why clothing, shoes or accessories are designed...

Creative workshop for phone video making at the exhibition 'Handyfilmen' The workshop for scholars, teachers together with artist Carla Degenhardt at Volkskundemuseum Vienna...

Puma X Minions release sports footwear, apparel in subversive sweet design for the whole family in June The three Minions Stuart, Carl and Kevin work creatively...

Exhibitions 2017 at Jewish Museum: Elvis' secretary from Vienna, the city's store culture, and a beauty pioneer Elvis Presley and his secretary Trude Forsher...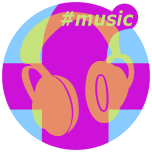 Top Ten Fashionoffice's FashionFeeds #music
Last 7 days: 'Love' by Lana Del Rey; 'I've Got a Future' ft Gavin Clark (Nick Cave, Warren Ellis Rework) by Toydrum;...

Last 30 days: 'home' (Joywave rework) by morgxn; 'Love Is Mystical' by Cold War Kids; 'Old School' by Urban Cone; 'Shock Horror' by Shy Luv;...


Selected Fashionoffice's SHORT MESSAGES from the temporarily published FashionFeeds (items can be found at the magazine's permanent, chronological archive on fashion.at/mobile).
26 Feb 2017 - #MilanFashionWeek highlight: Jeremy Scott's reflections upon packaging/recycling for Moschino FW17/18
26 Feb 2017 - #Music 'Rid' by Joy Orbison, album 'Toss Portal'
26 Feb 2017 - #Music 'Nature Boy' by Dadras, EP 'Nature Boy'
25 Feb 2017 - #Music 'Childhood Dreams' by Norwegian musician Ary, inclusively interview
25 Feb 2017 - #TopOnFashionoffice last 7 days, 25 Feb: Horst Diekgerdes, Alessandra Ambrosio, Johannes Huebl for Rimowa...
24 Feb 2017 - #Music 'Genie' ft Mayer Hawthorne by Busy P, EP 'Genie' released today
24 Feb 2017 - Buenos Aires (capital of Argentina) city exploration with Jean Paul Gaultier #JPGLovesLatinAmerica