March 2017 - III: Mother & Child.

Fashionoffice SS2017 tip: Mother & Child street style For walking with children through the city, Bike Vienna and Scooter Vienna sent tips for motivating kids to start...

Vienna eating and drinking event series 'Markterei' teams up with fashion and design labels The weekly market 'Markterei' has scheduled events until June this year. On 10 and 11 March...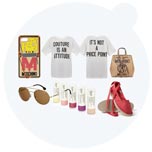 Fashionoffice SS2017 tip: Inspired by Milan Fashion Week One of the highlights of Milan Fashion Week was Moschino. Fashionoffice collected some pieces and...

Fashionoffice SS2017 tip: Maritime Style 'Ahoy' is the title of the new Spring/Summer 2017 collection by Austrian label Lena Hoschek. The navy colored 'Sailor Jacket' with golden...

Austrian Fashion Awards (AFA) 2017 call for entries Until 12 March, entries to the Austrian Fashion Awards 2017 are possible. AFA are the country's official fashion awards...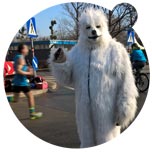 Vienna marathon running year 2017 has started Normally, Vienna's running events are scheduled in spring each year. Brand new is the Eisbärlauf (Ice Bear Run) series. On 19 March...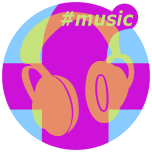 Top Ten Fashionoffice's FashionFeeds #music
Last 30 days: 'home' (Joywave rework) by morgxn; 'Love Is Mystical' by Cold War Kids; 'Genie' ft Mayer Hawthorne by Busy P;...

Last 7 days: 'Genie' ft Mayer Hawthorne by Busy P; 'Show You The Way' ft Michael McDonald, Kenny Loggins by Thundercat; Rick Wakeman 'Journey to the Centre of the Earth';...


Selected Fashionoffice's SHORT MESSAGES from the temporarily published FashionFeeds (items can be found at the magazine's permanent, chronological archive on fashion.at/mobile).
6 Mar 2017 - New at #TopMusic 30 days (6 Mar): 'Genie' ft Mayer Hawthorne by Busy P
5 Mar 2017 - #Music 'What's That Perfume That You Wear' by Jens Lekman, album 'Life Will See You Now'
5 Mar 2017 - Making of 'Vienna Therapy' by street artist Nychos; sculpture from 8 - 12 March in Melbourne
5 Mar 2017 - #Music 'Move' (Jenaux Remix) by Saint Motel, original song on 'saintmotelevision' album