March 2017 - IX: Sport Stadium Culture. Music Festival Style.

New Era 'Border Edge' men's wear pays homage to the culture of sport stadiums, famous teams, 90s streetwear Jeans blue, red, asphalt grey, black are the main colors...

Fashionoffice Spring/Summer 2017 tip: Music Festival Style One item which shouldn't be missed - especially when the festival lasts several days at the desert, beach or mountains...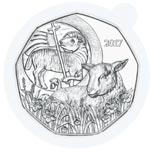 Austrian Mint presents Easter motifs: lamb and hare For Easter 2017, Austrian Mint designers created the silver and copper coin motif 'Spring Lamb'. The lamb stands for...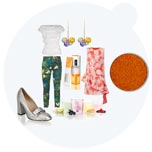 Fashionoffice SS2017 tip: Juicy Style The 'Juicy Style' is inspired by this year's floral fashion prints and derives its name from high-tech beverages, cosmetics and digitally...

Chart breaking musician Jain contributed the 'Zanaka' illustration of dancing children to a limited Swatch edition Jain and Swatch Creative Director Carlo Giordanetti...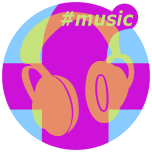 Top Ten Fashionoffice's FashionFeeds #music
Last 30 days: 'Genie' ft Mayer Hawthorne by Busy P; 'Dopamine' by Franc Moody; 'Feel It Still' by Portugal. The Man; Rick Wakeman 'Journey to the Centre of the Earth';...

Last 7 days: 'In the Morning' by Jaded; 'Don't Pass Me By' by Laura Marling; 'Running Wild' by Robert Parker;...


Selected Fashionoffice's SHORT MESSAGES from the temporarily published FashionFeeds (items can be found at the magazine's permanent, chronological archive on fashion.at/mobile).
21 Mar 2017 - #Music 'Boyfriend (Repeat)' by Confidence Man
20 Mar 2017 - #Music video live performance of 'Love' by Lana Del Rey at SXSW
19 Mar 2017 - #Music 'Do I Have to Talk You Into It' by Spoon, album 'Hot Thoughts'
19 Mar 2017 - #Music 'You Move' by Depeche Mode, album 'Spirit'
19 Mar 2017 - Sports inspired Versace SS17 presented with dance choreography on streets
18 Mar 2017 - #Music 'Pleasure' by Feist, title track of the new album (28 April)