March 2017 - VI: Nature-Technology.

Arran Gregory's nature-technology referencing geometrical mirror art as Swarovski crystal sculptures ...the impact of the environment on living beings...

Fashionoffice Spring/Summer 2017 tips for urban bikers A favor of bikes in the design of a scooter - whether driven by electro battery or fuel tank, is that shoes keep clean...

'Boys Noize X Off-White' street wear reflects Off-White Creative Director Virgil Abloh's view on contemporary life The items show crosses and enable via embedded QR code...

Bogner Fire + Ice presents 'New Nomads' SS17 collection with river adventure campaign German label 'Bogner Fire + Ice' is known for men's and women's wear dedicated to...

Fashionoffice SS2017 tip: Mother & Child street style For walking with children through the city, Bike Vienna and Scooter Vienna sent tips for motivating kids to start...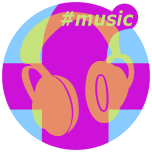 Top Ten Fashionoffice's FashionFeeds #music
Last 7 days: '3WW' by alt-J; Gonjasufi's 'Your Maker' reworked by Massive Attack's Daddy G; 'What's That Perfume That You Wear' by Jens Lekman;...

Last 30 days: 'Genie' ft Mayer Hawthorne by Busy P; 'home' (Joywave rework) by morgxn; 'H&M Loves Coachella' video ft The Atomics;...


Selected Fashionoffice's SHORT MESSAGES from the temporarily published FashionFeeds (items can be found at the magazine's permanent, chronological archive on fashion.at/mobile).
12 Mar 2017 - #Music SpotifyUKViral 'Running Wild' by Robert Parker, album 'Awakening' (out now)
11 Mar 2017 - Vogue Video: Anna Wintour about the trends of Paris Fashion Week
11 Mar 2017 - #Music 'Don't Pass Me By' by Laura Marling, album 'Semper Femina' (out now)
11 Mar 2017 - #TopOnFashionoffice last 7 days, 11 March: Fashionoffice SS2017 tip for Mother and Child street style...
10 Mar 2017 - #Movie trailer 'Atomic Blonde' with Oscar winner Charlize Theron (release in summer)
10 Mar 2017 - Movie stars like Jane Fonda, Alicia Vikander, Bradley Cooper,... filmed by Peter Lindbergh
10 Mar 2017 - Biographical documentary about film pioneer Alice Guy-Blaché