March 2017 - XII: Crystal Magazine & Fashion.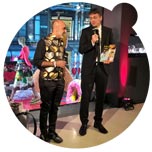 Swarovski presented first edition #01 of 'Kristallwelten Magazin' with Manish Arora
On occasion of the premiere of the stage settings of four windows by Manish Arora...

University of Applied Arts, department fashion design announces runway show dates
On 13 June at the Orangerie at Schönbrunn Palace in Vienna...

Jewelry label Pandora collaborates with Ghanaian-American beauty queen Mamé Adjei for 'DO' campaign The first images and behind the scene video of the...

Fashionoffice Mother's Day tip: cooking spoon made from wood of wine barrels of prominent Austrian wineries The idea of recycling the wood of wine barrels for spoons...

Digital 'Urban Massage' service after London and Paris also available in Vienna
The upgraded app with practical search filters for therapists and treatments...

Central Europe's largest design outlet McArthurGlen Parndorf extends and invited Austrian fashion designers On 11 April, McArthurGlen Parndorf nearby Vienna...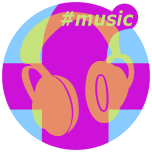 Top Ten Fashionoffice's FashionFeeds #music
Last 7 days: Video with Natalie Portman 'My Willing Heart' by James Blake; live performance of 'Love' by Lana Del Rey;...

Last 30 days: 'Don't Pass Me By' by Laura Marling; 'You Move' by Depeche Mode; 'Pleasure' by Feist; 'Running Wild' by Robert Parker;...


Selected Fashionoffice's SHORT MESSAGES from the temporarily published FashionFeeds (items can be found at the magazine's permanent, chronological archive on fashion.at/mobile).
28 Mar 2017 - #Music 'Kill for Candy' by Dreamcar (debut album 12 May) and band's curated Coachella playlist
28 Mar 2017 - #Music 'Tongue Tied' by Earl (on tour; in May, Earl joins Bryan Ferry 2017 Tour in Germany)
28 Mar 2017 - Vogue Videos "Sarah Jessica Parker Narrates the 1930s in Vogue | Vogue by the Decade"