April 2017 - IV: Insights Vienna, São Paulo.

Vienna Insight: Culinary, arts & crafts, and cosmetics at the weekend market 'Markterei' Fashionoffice visited Markterei's special edition 'Marketerei plus Design!'...

São Paulo Insight: Brazilian street artist Ricardo Negro mirrors the bright sides of shantytowns on flip-flops by Havaianas ...such as the sandals with football and player...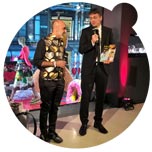 Swarovski presented first edition #01 of 'Kristallwelten Magazin' with Manish Arora
On occasion of the premiere of the stage settings of four windows by Manish Arora...

Fashionoffice skin care tip: ginger X multi-mineral leave-on mask ...so brand new (and almost treated like a secret) that only few and rare information can be found online...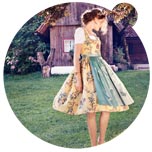 Lena Hoschek SS2017 trachten collection is inspired and named after Austrian regions and traditions ...such as the ribbon skirt 'Maifest'. 'Maifest' is celebrated ...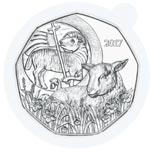 Austrian Mint presents Easter motifs: lamb and hare For Easter 2017, Austrian Mint designers created the silver and copper coin motif 'Spring Lamb'. The lamb stands for...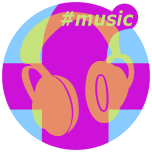 Top Ten Fashionoffice's FashionFeeds #music
Last 7 days: 'Truth Is A Beautiful Thing' by London Grammar; 'Samaritan' by ionnalee; 'Shake It On' by Jamiroquai; 'Systemagic' by Goldfrapp;...

Last 30 days: 'Samaritan' by ionnalee; 'Tongue Tied' by Earl; 'Kill for Candy' by Dreamcar; 'Is It Always Binary' by Soulwax;...


Selected Fashionoffice's SHORT MESSAGES from the temporarily published FashionFeeds (items can be found at the magazine's permanent, chronological archive on fashion.at/mobile).
9 Apr 2017 - #Music new single 'Interpassion' by French duo Yelle
8 Apr 2017 - CNN Style at the Damien Hirst exhibition 'Treasures from the Wreck of the Unbelievable' in Venice
8 Apr 2017 - The New York Times, walking via 360° video through 5 exhibitions at Salone del Mobile in Milan
8 Apr 2017 - #Music 'This Song' ft Rostam by RAC, new album announced for summer
8 Apr 2017 - #TopOnFashionoffice last 7 days, 8 Apr: Lena Hoschek SS2017 trachten collection is inspired and named after Austrian regions and traditions