April 2017 - VII: Research & Design.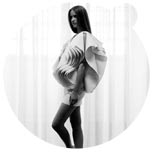 Launch of 'Austrian Center for Fashion Research' at Take Festival in Vienna The collaboration between University of Art and Design Linz and Academy of Fine Arts Vienna...

University of Applied Arts, department fashion design announces runway show dates On 13 June at the Orangerie at Schönbrunn Palace in Vienna...

'Building Bridges' by Fashionoffice's Karin Sawetz "I can't remember an Easter weekend with such an accumulation of crucial political events like in 2017..."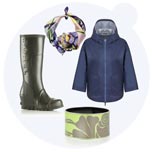 Fashionoffice rain style tip for nature lovers The spring season with rain and mud challenges outfit combinations which protect and pay tribute to the wonders of nature...

IXK designer Isabel Kibler's scarves are inspired by earth's nature, especially water and eco-dyeing Signature for the SS17 collection 'Postcards From The Future'...

Central Europe's largest design outlet McArthurGlen Parndorf extends and invited Austrian fashion designers Austrian design labels present their collection pieces from 11 April until 1 July...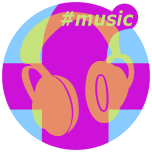 Top Ten Fashionoffice's FashionFeeds #music
Last 7 days: 'Numb the Pain' (with Craig Walker) by Booka Shade; '3WW' by alt-J; 'I Got You' by Seramic;...

Last 30 days: 'Samaritan' by ionnalee; 'Tongue Tied' by Earl; 'Kill for Candy' by Dreamcar; 'Angels/Your Love' ft BJ the Chicago Kid by Mr Jukes;...


Selected Fashionoffice's SHORT MESSAGES from the temporarily published FashionFeeds (items can be found at the magazine's permanent, chronological archive on fashion.at/mobile).
18 Apr 2017 - #Music 'Babylon' (with Craig Walker, Urdur) by Booka Shade, album 'Galvany Street' (out now)
16 Apr 2017 - #Music 'The Cure' new song by Lady Gaga
16 Apr 2017 - #Music 'XX' (Kiss Kiss) by morgxn, upcoming EP 'Vital'