April 2017 - X: Influencers. Festivals.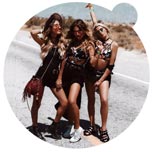 'Tezenis X Festival' collection presented by 3 influencers on a travel to Coachella Music and Arts Festival 2017 The three women are models, stylists, video reporters, entertainers,...

Upcoming fashion shows of the Assembly Designfestival Graz happen at architectural landmarks of Austria The 'Friendly Alien' such as the building of Kunsthaus Graz...

Take Festival released the campaign 2017 photographed by Maria Ziegelböck in fashion editorial-like style From 25 to 29 April, the 'Take Festival' will happen in Vienna...

Tribute to legendary 70s tennis apparel designs by Fila Creative Director Pierluigi Rolando debuts at French Open The Fila 'Legend' men's tennis collection pays homage...

Culinary & cycling 'Tour d'Autriche' 2017 Austria.info published a new collection of cycling tours in 9 chapters after the country's nine provinces. Urban, mountain, lake routes...

Fashionoffice Mother's Day tip: cooking spoon made from wood of wine barrels of prominent Austrian wineries The idea of recycling the wood of wine barrels for spoons...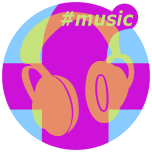 Top Ten Fashionoffice's FashionFeeds #music
Last 30 days: 'Samaritan' by ionnalee; 'Tongue Tied' by Earl; 'Kill for Candy' by Dreamcar; 'Angels/Your Love' ft BJ the Chicago Kid by Mr Jukes;...

Last 7 days: '3WW' by alt-J; 'Peak Magnetic' by Clark; 'Good Goodbye' ft Pusha T and Stormzy by Linkin Park;...


Selected Fashionoffice's SHORT MESSAGES from the temporarily published FashionFeeds (items can be found at the magazine's permanent, chronological archive on fashion.at/mobile).
22 Apr 2017 - #Music Afropop 'Bofou Safou' by Malian duo Amadou and Mariam
22 Apr 2017 - #TopOnFashionoffice last 7 days, 22 Apr: Interactive textile installation 'Text und ilien' at Take Parcours during Take Festival Vienna
21 Apr 2017 - Ukrainian Pavilion Venice Biennale: Boris Mikhailov (media), Anton Belinskiy (fashion), Juergen Teller (artist book)
21 Apr 2017 - #Music 'My Man' ft Lightnin Hopkins by Parov Stelar, album 'The Burning Spider' (released today)