April 2017 - XII: Fashion Artists.

Swarovski 'The Swan Collection' presented with photos and text by multi-talent and influencer Margaret Zhang ...the ideal of an online fashion media producer...

Vienna Insight: Clothing, textiles and music + art seen at the official opening of Take Festival 2017 ...such as jacquard woven fabrics by Indigo Punk aka Andrea Kovar...

Statement prints and a pink cat at the upcoming Zara Larsson X H&M collection
The pink cat with rivet neckband and wildly showing teeth is the most eye catching print of the...

Upcoming fashion shows of the Assembly Designfestival Graz happen at architectural landmarks of Austria The 'Friendly Alien' such as the building of Kunsthaus Graz...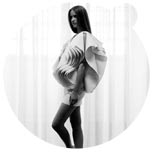 Launch of 'Austrian Center for Fashion Research' at Take Festival in Vienna The collaboration between University of Art and Design Linz and Academy of Fine Arts Vienna...

Tribute to legendary 70s tennis apparel designs by Fila Creative Director Pierluigi Rolando debuts at French Open The Fila 'Legend' men's tennis collection pays homage...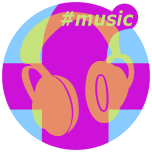 Top Ten Fashionoffice's FashionFeeds #music
Last 7 days: 'Lust For Life' ft The Weeknd by Lana Del Rey; 'When Your Heart Is A Stranger' by Friends In Paris; 'My Man' ft Lightnin Hopkins by Parov Stelar;...

Last 30 days: 'Samaritan' by ionnalee; 'Tongue Tied' by Earl; 'Kill for Candy' by Dreamcar; 'Angels/Your Love' ft BJ the Chicago Kid by Mr Jukes;...


Selected Fashionoffice's SHORT MESSAGES from the temporarily published FashionFeeds (items can be found at the magazine's permanent, chronological archive on fashion.at/mobile).
28 Apr 2017 - #Music 'She's My Collar' ft Kali Uchis by Gorillaz, album 'Humanz' (released today)
28 Apr 2017 - #Music 'Bon Appétit' ft hip-hop trio Migos by Katy Perry, from forthcoming album
26 Apr 2017 - #Music space funk 'Riding the Waves' by Swedish synth-pop group The Legends; LP 'Nightshift'
26 Apr 2017 - #Music new at SpotifyUKViral 'Lose Your Love' by Joe Goddard, album 'Electric Lines'