May 2017 - I: Artists, Media on Society & Politics.

The artist as chronicler, seen at the exhibition 'Otto Dix - The Evil Eye' at Kunstsammlung Nordrhein-Westfalen ...the 1920s through the artist's critical eye...

Karikatur Museum Krems exhibits Eduard Thöny's illustrations for the satirical journal 'Simplicissimus' Eduard Thöny's cover 'Wiener Mode' (Vienna Fashion) for...

Nina Mair's museum furniture design for Ferdinandeum is inspired by the Tyrolean culture of relax benches 'Relax' is a signature term for the description of the designs...

Fashionoffice garden tip: planting fragrant flowers On the search for seeds for fragrant flowers which blossom over longer time, Fashionoffice came along The Golden Rabbit store...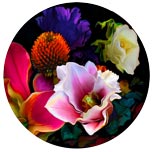 Digitally produced flower bouquets by René Twigge presented at the photo art gallery Lumas Vienna On occasion of Mother's Day, limited editions of photographic art...

Seen at Calzedonia SS2017: Flower fabrics for swimwear in vintage Copacabana, Rio de Janeiro style For the vintage swimwear, the designers were inspired by the beaches...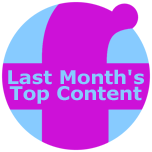 Top (most popular, most viewed) #Fashionoffice content in April 2017
Generated on 1 May 2017; Audience: United States, Austria, Germany,...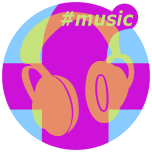 Top Ten Fashionoffice's FashionFeeds #music
Last 7 days: 'Bofou Safou' by Malian duo Amadou and Mariam; 'My Man' ft Lightnin Hopkins by Parov Stelar; Gorillaz' 'The Apprentice' ft Rag'n'Bone Man, Zebra Katz, RAY BLK;...

Last 30 days: 'Angels/Your Love' ft BJ the Chicago Kid by Mr Jukes; 'Samaritan' by ionnalee; 'Kill for Candy' by Dreamcar;...


Selected Fashionoffice's SHORT MESSAGES from the temporarily published FashionFeeds (items can be found at the magazine's permanent, chronological archive on fashion.at/mobile).
29 Apr 2017 - #TopOnFashionoffice last 7 days, 29 Apr: Fashion shows of Assembly Designfestival Graz at architectural landmarks of Austria
28 Apr 2017 - #Music 'Godzilla' by Anna Lunoe (released today; on tour in US)