May 2017 - II: Arts applied to Crafts.

R. Horn's for mint series on occasion of the 300th birthday of the ruler of the Habsburg empire Maria Theresia The education of craftsmanship with an eye on the arts...

Austrian designer Karl Michael applies art to fashion; seen at the fashion trilogy about cyber world at Take Festival The first part of the futuristic cyber story and fashion trilogy...

Assembly Designfestival Graz happens at architectural landmarks of Austria The opening show on 5 May happens at the 'Friendly Alien' where artist Erwin Wurm's pullover 'Space Sweater'...

Vienna Insight: Clothing, textiles and music + art seen at the official opening of Take Festival 2017 ...such as jacquard woven fabrics by Indigo Punk aka Andrea Kovar...

Statement prints and a pink cat at the upcoming Zara Larsson X H&M collection
The pink cat with rivet neckband and wildly showing teeth is the most eye catching print of the...

Swarovski 'The Swan Collection' presented with photos and text by multi-talent and influencer Margaret Zhang ...the ideal of an online fashion media producer...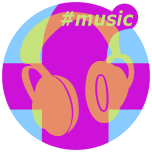 Top Ten Fashionoffice's FashionFeeds #music
Last 7 days: Gorillaz' 'The Apprentice' ft Rag'n'Bone Man, Zebra Katz, RAY BLK; 'Bofou Safou' by Malian duo Amadou and Mariam; 'Lose Your Love' by Joe Goddard;...

Last 30 days: 'Angels/Your Love' ft BJ the Chicago Kid by Mr Jukes; '3WW' by alt-J; 'Fire' by Beth Ditto; Afropop 'Bofou Safou' by Malian duo Amadou and Mariam;...


Selected Fashionoffice's SHORT MESSAGES from the temporarily published FashionFeeds (items can be found at the magazine's permanent, chronological archive on fashion.at/mobile).
4 May 2017 - #Music video 'Thunder' by Imagine Dragons, from the upcoming new album
3 May 2017 - #Music video 'Roller Skates' by Nick Hakim, debut album 'Green Twins' (19 May via ATO Records)
1 May 2017 - Culinary hacker Carolin Schulze's 3D printed fake bunny exhibited at 'Food Revolution 5.0' at MKG Hamburg
1 May 2017 - #Music 'Sex Murder Party' ft Jamie Principle, Zebra Katz by Gorillaz, album 'Humanz'