May 2017 - III: View over Centuries.

Fashionoffice tip for summer tables: Augarten Porcelain designed by Josef Hoffmann and Mostlikely ...the two designs originate from different centuries. The mocca service...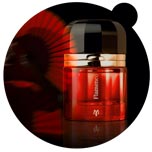 Fashionoffice review: Art approach to perfumery experienced at 'Flamenco' by Ramón Monegal The flacon references an ink glass of writers, novelists...

Karikatur Museum Krems exhibits Eduard Thöny's illustrations for the satirical journal 'Simplicissimus' Eduard Thöny's cover 'Wiener Mode' (Vienna Fashion) for...

The artist as chronicler, seen at the exhibition 'Otto Dix - The Evil Eye' at Kunstsammlung Nordrhein-Westfalen ...the 1920s through the artist's critical eye...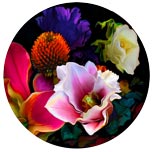 Digitally produced flower bouquets by René Twigge presented at the photo art gallery Lumas Vienna On occasion of Mother's Day, limited editions of photographic art...

University of Applied Arts, department fashion design announces runway show dates On 13 June at the Orangerie at Schönbrunn Palace in Vienna...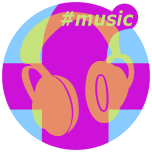 Top Ten Fashionoffice's FashionFeeds #music
Last 30 days: 'Bofou Safou' by Amadou and Mariam; 'Godzilla' by Anna Lunoe; Gorillaz' 'The Apprentice' ft Rag'n'Bone Man, Zebra Katz, RAY BLK;...

Last 7 days: 'Godzilla' by Anna Lunoe; 'She's My Collar' ft Kali Uchis by Gorillaz; 'Bon Appétit' ft hip-hop trio Migos by Katy Perry;...


Selected Fashionoffice's SHORT MESSAGES from the temporarily published FashionFeeds (items can be found at the magazine's permanent, chronological archive on fashion.at/mobile).
8 May 2017 - #Music 'The Party Never Ends' by Kasabian, album 'For Crying Out Loud' (out now)
6 May 2017 - #TopOnFashionoffice last 7 days, 6 May: Nina Mair's museum furniture design for Ferdinandeum is inspired by the Tyrolean culture of relax benches
5 May 2017 - #Music 'Turn It All Down' by Bibio, EP 'Beyond Serious' (released today)
5 May 2017 - #Music 'Run Me Through' by Perfume Genius, album 'No Shape' (released today)
5 May 2017 - #Music 'Just Like Love' by Perfume Genius, album 'No Shape' (released today)
4 May 2017 - Filmmaker Marie Schuller for Oxydo SS17 eyewear designed in collab with artist Francis Bitonti
4 May 2017 - Austrian artist Peter Kogler about his work for German high-end fashion store chain Breuninger