May 2017 - V: Viva Moda Viva Arte.

Fashionoffice's Karin Sawetz new series 'Dog Tales' inspired by Biennale Arte Venezia
Why is it entitled 'Dog Tales'? ecause my currently most favorite skirt is made of a fabric with...

Artist, designer Lili Ploskova releases retrospective art book spanning over 20 years
Fashion insiders know artist Lili Ploskova even from her textile art/fashion label Lila Pix...

Fashionoffice tip for summer tables: Augarten Porcelain designed by Josef Hoffmann and Mostlikely ...the two designs originate from different centuries. The mocca service...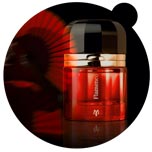 Fashionoffice review: Art approach to perfumery experienced at 'Flamenco' by Ramón Monegal The flacon references an ink glass of writers, novelists...

Karikatur Museum Krems exhibits Eduard Thöny's illustrations for the satirical journal 'Simplicissimus' Eduard Thöny's cover 'Wiener Mode' (Vienna Fashion) for...

R. Horn's for mint series on occasion of the 300th birthday of the ruler of the Habsburg empire Maria Theresia Maria Theresia was born on 13 May 1717 and is the country's...

Tribute to legendary 70s tennis apparel designs by Fila Creative Director Pierluigi Rolando debuts at French Open The Fila 'Legend' men's tennis collection pays homage...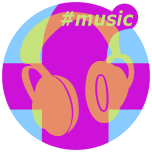 Top Ten Fashionoffice's FashionFeeds #music
Last 7 days: 'Run Me Through' by Perfume Genius; 'Just Like Love' by Perfume Genius; 'Four Seas' by Howie Lee; 'Turn It All Down' by Bibio;...

Last 30 days: 'Bofou Safou' by Amadou and Mariam; 'Godzilla' by Anna Lunoe; Gorillaz' 'The Apprentice' ft Rag'n'Bone Man, Zebra Katz, RAY BLK;...

Selected Fashionoffice's SHORT MESSAGES from the temporarily published FashionFeeds (items can be found at the magazine's permanent, chronological archive on fashion.at/mobile).
12 May 2017 - #Music 'Woman's World' by Estelle (released today)
11 May 2017 - #BiennaleVenice2017 Scotland, video: Rachel Maclean speaks about her fairytale projection 'Spite Your Face'
11 May 2017 - Walk through Venice, interview with artists; Artsy 360° videos series from inside the Biennale 'Ep. 1: Toward Venice'
10 May 2017 - Video 'Elle Fanning's Fan Fantasy' on occasion of the actress' first-ever Vogue cover
10 May 2017 - #Music 'Green Lines' by Trent Reznor, Atticus Ross for Piano Bar at Banksy's The Walled Off Hotel