May 2017 - VI: Cross Borders.

Architecture at the Carinthian lake 'Wörthersee' reminds the historical connection between Austria and Venetia The boom for villas at Wörthersee started in the middle of the 19th...

Artist Kwills' manga for 'Rise of the Koi' capsule collection by Afew on occasion of 'Japan Day' in Düsseldorf This year, 'Japan Day' will be celebrated on 20 May in Düsseldorf, Germany...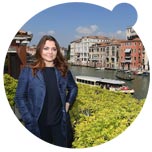 Venice Insight: Lavazza at Peggy Guggenheim Collection Francesca Lavazza at the Lavazza and Peggy Guggenheim Collection press conference on occasion of the start of the...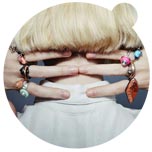 Jewelry collective 'Stoss im Himmel' part of the Wien Festival (23 districts on 23 days in June) The 'Wir sind Wien.Festival' (translated 'We are Vienna.Festival')...

Culinary & cycling 'Tour d'Autriche' 2017 Austria.info published a new collection of cycling tours in 9 chapters after the country's nine provinces. Urban, mountain, lake routes...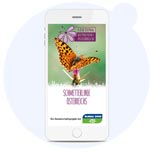 Citizen science project for the research on butterflies in Austria is extended by DNA barcoding project The 'Schmetterlings-App' (Butterfly-App) of the collaborative...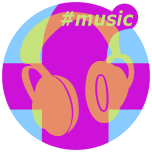 Top Ten Fashionoffice's FashionFeeds #music
Last 7 days: 'Four Seas' by Howie Lee; 'Turn It All Down' by Bibio; 'It's a Trip' by Joywave; 'Run Me Through' by Perfume Genius;...
Last 30 days: 'Bofou Safou' by Amadou and Mariam; 'Godzilla' by Anna Lunoe; Gorillaz' 'The Apprentice' ft Rag'n'Bone Man, Zebra Katz, RAY BLK;...

Selected Fashionoffice's SHORT MESSAGES from the temporarily published FashionFeeds (items can be found at the magazine's permanent, chronological archive on fashion.at/mobile).
15 May 2017 - #Music 'Coolverine' by Mogwai, new album 'Every Country's Sun' (1 Sept)
15 May 2017 - #Music Pitchfork Best New Track 'Close But Not Quite' ft Sampha by Everything Is Recorded project
15 May 2017 - Louis Vuitton Cruise 2018 fashion show by Nicolas Ghesquière at Miho Museum near Kyoto, Japan
14 May 2017 - #Music video 'Lost Girls' by Lindsey Stirling, announces documentary 'Brave Enough' (17 May)
14 May 2017 - Sculptor Lorenzo Quinn's gigantic hands in Venice symbolize what human's are building and nature
13 May 2017 - #Music 'Carolina' by Harry Styles, eponymous album (out now)
13 May 2017 - #Music video with special make up, skeleton design 'It's A Trip!' by Joywave, LP 'Content' (28 Jul)
13 May 2017 - #TopOnFashionoffice last 7 days, 13 May: Fashionoffice tip for summer tables...