May 2017 - VIII: Art In Everyday Life.

'Dog Tales' series by Fashionoffice's Karin Sawetz Decoding art from 18th and 21st century: examples 'Apotheosis' and 'Faust' - At 'Faust', dogs in cages are the first...

Austrian band Bilderbuch collaborates with Asics for sneaker art installation at the 'Magic Life Tour' Asics contributed more than 1.000 'Gel-Kayano Trainer'...

Artist Kwills' manga for 'Rise of the Koi' capsule collection by Afew on occasion of 'Japan Day' in Düsseldorf This year, 'Japan Day' will be celebrated on 20 May...

Architecture at the Carinthian lake 'Wörthersee' reminds the historical connection between Austria and Venetia The boom for villas at Wörthersee started in the middle of the 19th...

Fashionoffice tip for summer tables: Augarten Porcelain designed by Josef Hoffmann and Mostlikely ...the two designs originate from different centuries. The mocca service 'Melon'...

Nina Mair's museum furniture design for Ferdinandeum is inspired by the Tyrolean culture of relax benches 'Relax' is a signature term for the description of the designs...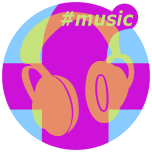 Top Ten Fashionoffice's FashionFeeds #music
Last 30 days: 'Four Seas' by Howie Lee; 'Just Like Love' by Perfume Genius; 'Run Me Through' by Perfume Genius;...

Last 7 days: 'It's a Trip' by Joywave; 'Die 4 You' by Perfume Genius; 'Green Lines' by Trent Reznor, Atticus Ross;...

Selected Fashionoffice's SHORT MESSAGES from the temporarily published FashionFeeds (items can be found at the magazine's permanent, chronological archive on fashion.at/mobile).
20 May 2017 - #Music 'Dancing Is The Best Revenge' by !!!; album 'Shake The Shudder' (out now)
20 May 2017 - #TopOnFashionoffice last 7 days, 20 May: 'Dog Tales' series by Fashionoffice's Karin Sawetz...
19 May 2017 - #Music 'Strip That Down' ft. Quavo by Liam Payne (released today)
19 May 2017 - #Music 'Swish Swish' ft. Nicki Minaj by Katy Perry, album 'Witness' (9 June)