May 2017 - X: Wedding Style.

Bundy Bundy presents wedding hair style with fashion by Eva Poleschinski, headpieces by Miss Lillys Hats The 'Love is in the hair' collection is elegant and reaches from...

Swatch special editions pay homage to Parisian tennis tournament 'Roland Garros', the 'French Open' The stylish tennis tournament event Roland Garros inspires each year...

'Voyage' wedding collection by Solaine Piccoli and Niely Hoetsch presented with film
Brazilian bridal wear label Solaine Piccoli and Vienna-based head couture...

Austrian band Bilderbuch collaborates with Asics for sneaker art installation at the 'Magic Life Tour' Asics contributed more than 1.000 'Gel-Kayano Trainer'...

'Dog Tales' series by Fashionoffice's Karin Sawetz Decoding art from 18th and 21st century: examples 'Apotheosis' and 'Faust' - At 'Faust', dogs in cages are the first...

Fashionoffice tip: Sunny sand-beach notes made of sustainable ingredients and filled into recyclable bottle Ever felt in love with yourself? Try the 'Citron Fig' eau de...

Fashionoffice Spring/Summer 2017 tips for urban bikers A favor of bikes in the design of a scooter - whether driven by electro battery or fuel tank, is that shoes keep clean...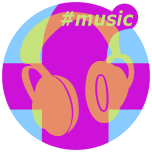 Top Ten Fashionoffice's FashionFeeds #music
Last 7 days: 'Your Time' ft. Kaytranada by Nick Murphy; 'Strip That Down' ft. Quavo by Liam Payne; 'It's a Trip' by Joywave; 'Swish Swish' ft. Nicki Minaj by Katy Perry;...

Last 30 days: 'Four Seas' by Howie Lee; 'Just Like Love' by Perfume Genius; 'Run Me Through' by Perfume Genius; 'Turn It All Down' by Bibio;...

Selected Fashionoffice's SHORT MESSAGES from the temporarily published FashionFeeds (items can be found at the magazine's permanent, chronological archive on fashion.at/mobile).
23 May 2017 - #Music video 'Lust For Life' ft. The Weeknd by Lana Del Rey; title track of upcoming album
22 May 2017 - MIT researchers' workout suit is made of live cells fabric which reflects in the dark, removes sweat,...