May 2017 - XI: Art & Shoes.

Havaianas by Simone Rocha, Manolo Blahnik, Swarovski, Arizona Muse, Naomi Campbell for 'Women for Women' From 1 July at the fund raising platform Givergy,...

adidas PureBOOST DPR launch with athletes, street runners at art-of-street-running event in Berlin The 6km run started with a street art exhibition and ended with...

Artists, designers like Björk, Francis Bitonti at Vienna Biennale 2017 'Robots. Work. Our Future.' Digital fashion designer Francis Bitonti's 3D-printed 'Molecule Shoes'...

imPerfect Dancers will perform 'Hamlet' in fashion by Austrian label Weber+Weber at Salzburg Festival opening On 22 and 23 July at the opening celebration...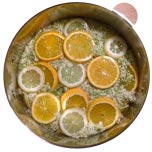 Fashionoffice cuisine tip: Collecting elderflowers for DIY syrup Currently, Vienna is scented with the elegant decent flavor of blossoming elderflowers which...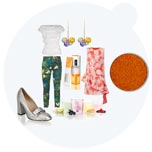 Fashionoffice SS2017 tip: Juicy Style The 'Juicy Style' is inspired by this year's floral fashion prints and derives its name from high-tech beverages, cosmetics and digitally...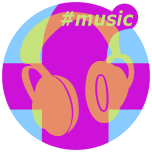 Top Ten Fashionoffice's FashionFeeds #music
Last 30 days: 'Four Seas' by Howie Lee; 'Run Me Through' by Perfume Genius; 'Just Like Love' by Perfume Genius; 'Turn It All Down' by Bibio;...

Last 7 days: 'Your Time' ft. Kaytranada by Nick Murphy; 'Strip That Down' ft. Quavo by Liam Payne; 'It's a Trip' by Joywave; 'Swish Swish' ft. Nicki Minaj by Katy Perry;...

Selected Fashionoffice's SHORT MESSAGES from the temporarily published FashionFeeds (items can be found at the magazine's permanent, chronological archive on fashion.at/mobile).
26 May 2017 - #Music 'Adeline' by alt-J, album 'Relaxer' (2 June)
25 May 2017 - Great Big Story "Fishing for Bikes in the Amsterdam Canals"
25 May 2017 - #Music 'The Dog' by Petter Sebastian (aka Petter Winnberg), album 'The Dog and the Shepherd' (1 Sept)
24 May 2017 - #Music 'Further' by Montreal's TOPS, album 'Sugar At The Gate' (2 June)