June 2017 - I: Cooling Summer Recipes.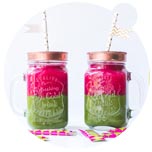 Kissa presents cooling summer recipes for drinks, salads, ice cream,... made of Japanese matcha tea Fashionoffice looked through the recipe collection and selected...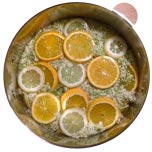 Fashionoffice cuisine tip: Collecting elderflowers for DIY syrup Currently, Vienna is scented with the elegant decent flavor of blossoming elderflowers which...

Vienna-based designer Thang de Hoo created SS2018 RTW with a touch of luxury couture and street wear Thang de Hoo was for many years one of the most important designers of...

Bundy Bundy presents wedding hair style with fashion by Eva Poleschinski, headpieces by Miss Lillys Hats The 'Love is in the hair' collection is elegant and reaches from...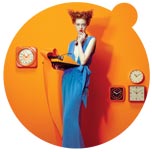 Surreal dream scenes by photo artists at the latest Lumas collection ...fashion photographer Lucia Giacani shows a woman in long evening gown standing...

Tram in automobile inspired design by Peugeot and Alstom Transport connects Strasbourg (FR) and Kehl (DE) Since several weeks, the Citadis tram connects...

Peter Kogler's wallpaper for art pavilion of EXPO 2017 'Future Energy' in Astana, Kazakhstan On 10 June, the next world exposition 'EXPO 2017' under this year's theme...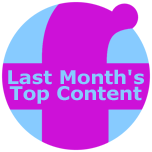 Top (most popular, most viewed) #Fashionoffice content in May 2017
Generated on 1 June 2017; Audience: United States, Austria, Germany,...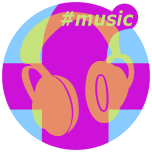 Top Ten Fashionoffice's FashionFeeds #music
Last 30 days: 'Four Seas' by Howie Lee; 'Run Me Through' by Perfume Genius; 'Just Like Love' by Perfume Genius; 'Turn It All Down' by Bibio;...

Last 7 days: 'The Dog' by Petter Sebastian; 'Further' by TOPS; 'Your Song' by Rita Ora; 'Adeline' by alt-J; 'Chase Me' by Danger Mouse;...

Selected Fashionoffice's SHORT MESSAGES from the temporarily published FashionFeeds (items can be found at the magazine's permanent, chronological archive on fashion.at/mobile).
3 June 2017 - #Music 2 videos for 'Oh Woman, Oh Man' by London Grammar, album 'Truth Is A Beautiful Thing' (9 Jun)
3 June 2017 - #TopOnFashionoffice last 7 days, 3 June: 'Dog Tales' series by Fashionoffice's Karin Sawetz
2 June 2017 - #Music 'Too Tough To Die' by Reverend and the Makers, album 'The Death Of A King' (22 Sept)
2 June 2017 - #Music 'Deadcrush' by alt-J, album 'Relaxer' (released today)
1 June 2017 - #Music 'Two Fingers Of Whiskey' by Elton John and Jack White for 'American Epic' documentary series
1 June 2017 - Campaign video for timelessness of fashion by Lacoste with love story starting at a train station
31 May 2017 - #Music cover of Maroon 5's 'Cold' by Swedish duo Snow Culture