June 2017 - III: Fashion Awards.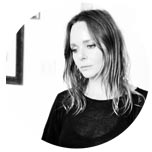 Stella McCartney selects with prominent jury (Vogue, WWD, TextilWirtschaft,...) 'Designer for Tomorrow' finalists On 6 July at the upcoming Mercedes-Benz Fashion Week Berlin, the...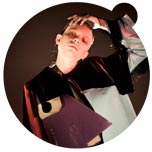 Live stream of the award show of the students of the Fashion Design Class of the University of Applied Arts On 13 June at 20:30. this year's 'Show Angewandte'...

Summer workout plan by sports service myClubs (connects digitally 470 destinations): yoga, swimming,... myClubs sent a workout plan as inspiration...

Vienna-based designer Thang de Hoo created SS2018 RTW with a touch of luxury couture and street wear Thang de Hoo was for many years one of the most important designers of...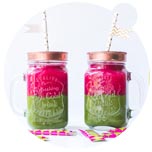 Kissa presents cooling summer recipes for drinks, salads, ice cream,... made of Japanese matcha tea Fashionoffice looked through the recipe collection and...

Swatch special editions pay homage to Parisian tennis tournament 'Roland Garros', the 'French Open' The stylish tennis tournament event Roland Garros inspires each year...

Tram in automobile inspired design by Peugeot and Alstom Transport connects Strasbourg (FR) and Kehl (DE) Since several weeks, the Citadis tram connects...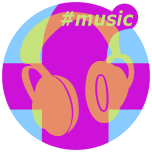 Top Ten Fashionoffice's FashionFeeds #music
Last 7 days: Maroon 5's 'Cold' by Swedish duo Snow Culture; 'Two Fingers Of Whiskey' by Elton John and Jack White; 'Supercharge' ft. Big Narstie by Enter Shikari;...

Last 30 days: 'It's a Trip' by Joywave; 'Four Seas' by Howie Lee; 'Turn It All Down' by Bibio; 'Run Me Through' by Perfume Genius;...

Selected Fashionoffice's SHORT MESSAGES from the temporarily published FashionFeeds (items can be found at the magazine's permanent, chronological archive on fashion.at/mobile).
6 June 2017 - #Music video 'Kamelemba' by Oumou Sangaré directed by fashion photographer Chris Saunders, album 'Mogoya'
6 June 2017 - Sarah Jessica Parker narrates 70s in Vogue: women in pants, legendary dance clubs, first woman of color on cover,...
6 June 2017 - Men's wear label Salle Privée publishes stylish portraits of artists, photographers, a heart specialist,...
6 June 2017 - #Music Flatbush Zombies remix 'Feel It Still' by Portugal. The Man (album 'Woodstock' 16 June)