June 2017 - IV: Vienna Insights.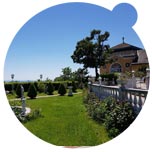 Vienna Insight: Opening of the 'Picknick Restaurant' at Café Cobenzl The 382 meters high mountain Cobenzl is known for the beautiful view over the city of Vienna...

Wien Museum exhibits Viennese fashion and lifestyle at Google Arts & Culture The virtual show at the 'We Wear Culture'-project is a costume historical tour...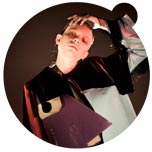 Vienna Insight: Live stream of the award show of the students of the Fashion Design Class of the University of Applied Arts On 13 June at 20:30. this year's 'Show Angewandte'...

Vienna Insight: Garden party at Dots' VIEiPEE club Dots restaurant chain owner Martin Ho invited to a party on occasion of the opening of the garden of the Dots VIEiPEE club at Prater...

Havaianas by Simone Rocha, Manolo Blahnik, Swarovski, Arizona Muse, Naomi Campbell for 'Women for Women' From 1 July at the platform Givergy,...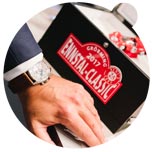 Watch manufacturer Zenith presented special edition for upcoming Ennstal-Classic oldtimer rally in Austria From 18 to 22 July, 220 oldtimers will participate in the 25th...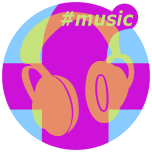 Top Ten Fashionoffice's FashionFeeds #music
Last 7 days: 'Oh Woman, Oh Man' by London Grammar; 'Deadcrush' by alt-J; 'Too Tough To Die' by Reverend and the Makers;...

Last 30 days: 'It's a Trip' by Joywave; 'Die 4 You' by Perfume Genius; 'Green Lines' by Trent Reznor, Atticus Ross for Piano Bar...;...

Selected Fashionoffice's SHORT MESSAGES from the temporarily published FashionFeeds (items can be found at the magazine's permanent, chronological archive on fashion.at/mobile).
10 June 2017 - Vogue video "Beth Ditto Does Brighton Beach"
10 June 2017 - #TopOnFashionoffice last 7 days, 10 June: Garden party at Dots' VIEiPEE club
10 June 2017 - #Music 'Sober' by Lorde, album 'Melodrama' (16 June)
9 June 2017 - Piaggio's special edition 'Vespa 946 (RED)' collects money for the fight against AIDS
9 June 2017 - #Music 'I Only Lie When I Love You' by Royal Blood, album 'How Did We Get So Dark?' (16 June)
8 June 2017 - #Music 'Exhumed' by Zola Jesus, album 'Okovi' (8 Sept)