June 2017 - V: Adventure.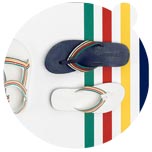 Teva sandals' Hudson's Bay stripes tell the story of 17th century adventurers in Canada, weaving, and global trade Sandal producer Teva as well as retailer Hudson's Bay...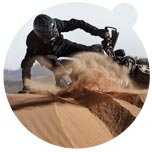 Adventurous 'Desert Wolves' motorcyclists wear in new film El Solitario protective jeans made of Dyneema denim At the motorcycling, surfing, art, music Wheels & Waves festival...

Summer workout plan by sports service myClubs (connects digitally 470 destinations): yoga, swimming,... myClubs sent a workout plan as inspiration...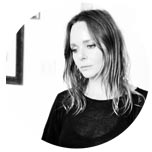 Stella McCartney selects with prominent jury (Vogue, WWD, TextilWirtschaft,...) 'Designer for Tomorrow' finalists On 6 July at the upcoming Mercedes-Benz Fashion Week Berlin, the...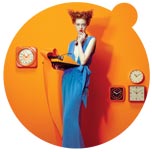 Surreal dream scenes by photo artists at the latest Lumas collection ...fashion photographer Lucia Giacani shows a woman in long evening gown standing...

'A golem can consist of fruity earth or toxic shit' 'Dog Tales' series by Fashionoffice's Karin Sawetz "A golem is a creature by a magician (in the original story by a religious man)..."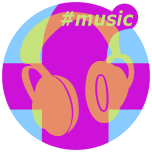 Top Ten Fashionoffice's FashionFeeds #music
Last 7 days: 'Kamelemba' by Oumou Sangaré; Flatbush Zombies remix 'Feel It Still' by Portugal. The Man; 'Strip That Down' by Liam Payne...;...

Last 30 days: Maroon 5's 'Cold' by Swedish duo Snow Culture; 'Chase Me' by Danger Mouse ft. RTJ, Big Boi; 'Your Song' by Rita Ora;...

Selected Fashionoffice's SHORT MESSAGES from the temporarily published FashionFeeds (items can be found at the magazine's permanent, chronological archive on fashion.at/mobile).
13 June 2017 - #Music 'Chocolate' ft Trozé by Big Boi, album 'Boomiverse' (16 June)
13 June 2017 - #Music video 'Row Your Boat' new single by Yelawolf
12 June 2017 - #Music 'Non Believer' by London Grammar, album 'Truth Is A Beautiful Thing' (out now)