June 2017 - VI: Biology.

Petit Bateau store opening in Salzburg focuses with 'Deyrolle' collection on humanity and nature preservation as well as girls' and boys' explorer spirit...

Salzburg based jeweler Aenea presents new items of the serpent inspired 'Sarpa' collection for women and men Founder Costan Eghiazarian remembers the first Sarpa item...

Collaboration of molecular biology & art scientists and an apothecary at Vienna Design Week From 29 September until 8 October, the annual 'Vienna Design Week'...

'A golem can consist of fruity earth or toxic shit' 'Dog Tales' series by Fashionoffice's Karin Sawetz "A golem is a creature by a magician (in the original story by a religious man)..."

Wien Museum exhibits Viennese fashion and lifestyle at Google Arts & Culture The virtual show at the 'We Wear Culture'-project is a costume historical tour...

Peter Kogler's wallpaper for art pavilion of EXPO 2017 'Future Energy' in Astana, Kazakhstan On 10 June, the next world exposition 'EXPO 2017' under this year's theme...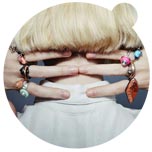 Jewelry collective 'Stoss im Himmel' part of the Wien Festival (23 districts on 23 days in June) The 'Wir sind Wien.Festival' (translated 'We are Vienna.Festival')...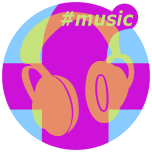 Top Ten Fashionoffice's FashionFeeds #music
Last 30 days: Maroon 5's 'Cold' by Swedish duo Snow Culture; 'Strip That Down' ft. Quavo by Liam Payne; Kitsuné Hot Stream 'Angel City'...;...

Last 7 days: 'I Only Lie When I Love You' by Royal Blood; 'Sober' by Lorde; 'Kamelemba' by Oumou Sangaré;...

Selected Fashionoffice's SHORT MESSAGES from the temporarily published FashionFeeds (items can be found at the magazine's permanent, chronological archive on fashion.at/mobile).
18 June 2017 - Financial Times "The next fashion collaboration: Off-White and Jenny Holzer"
18 June 2017 - #Music Big Boi 'Mic Jack' ft Adam Levine, Scar, Sleepy Brown, album 'Boomiverse' (out now)
17 June 2017 - #Music 'Go Baby Go' by Beth Ditto, album 'Fake Sugar' (out now)
17 June 2017 - #TopOnFashionoffice last 7 days, 17 June: Live stream of the award show of the students of the Fashion Design Class, University of Applied Arts
16 June 2017 - #Music 'The Way You Used To Do' by Queens Of The Stone Age, album 'Villains' (25 August)
14 June 2017 - Video: Virtual reality artworks by Jeff Koons, Marina Abramovic, Olafur Eliasson at Acute Art