June 2017 - VII: AI & Robots.

Autonomous, intelligent robotic transporters by Piaggio Boston (Massachusetts, US) based mobility solutions center 'Piaggio Fast Forward' won MITX Award for...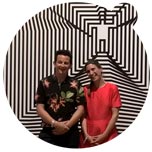 'Hello, Robot.' exhibition about art, design, architecture at Vienna Biennale Fredo de Smet (Design museum Gent) and Amelie Klein (Vitra Design Museum) curated...

Culinary hacker Carolin Schulze's 3D printed fake bunny at 'Food Revolution 5.0' at MKG Hamburg Carolin Schulze's fake bunny from a 3D printer is one of the artworks...

Summer workout plan by sports service myClubs (connects digitally 470 destinations): yoga, swimming,... myClubs sent a workout plan as inspiration...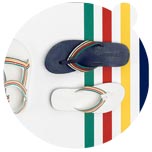 Teva sandals' Hudson's Bay stripes tell the story of 17th century adventurers in Canada, weaving, and global trade Sandal producer Teva as well as retailer Hudson's Bay...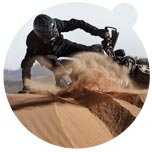 'Desert Wolves' motorcyclists wear in new film El Solitario protective jeans made of Dyneema denim At the motorcycling, surfing, art, music Wheels & Waves festival...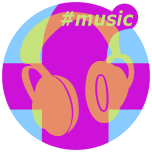 Top Ten Fashionoffice's FashionFeeds #music
Last 30 days: 'Exhumed' by Zola Jesus; 'I Only Lie When I Love You' by Royal Blood; 'Sober' by Lorde; Maroon 5's 'Cold' by Snow Culture;...

Last 7 days: 'Sober' by Lorde; 'Non Believer' by London Grammar; 'I Only Lie When I Love You' by Royal Blood;...

Selected Fashionoffice's SHORT MESSAGES from the temporarily published FashionFeeds (items can be found at the magazine's permanent, chronological archive on fashion.at/mobile).
22 June 2017 - #Music 'Looking For the Rain' ft Mark Lanegan, ESKA by UNKLE, album 'The Road: Part 1' (18 Aug)
22 June 2017 - Google Doodle of today pays homage to filmmaker and visual artist Oskar Fischinger
22 June 2017 - Great Big Story "Sounds of the Nightmare Machine"
22 June 2017 - #Music 'Good Cop Bad Cop' by Ice Cube, album 'Death Certificate (25th Anniversary Edition)
20 June 2017 - #Music 'Power' ft Stormzy by Little Mix
20 June 2017 - #Music 'Oo La La' by Beth Ditto, album 'Fake Sugar' (out now)
19 June 2017 - #Music 'Cherrybomb' by Dan Auerbach, album 'Waiting on a Song' (out now)
19 June 2017 - Massimo Giorgetti translated impressions of Venice Beach, Mexiko, waves... into MSGM SS18 menswear (Milan Fashion Week)