June 2017 - VIII: Dancing in Public Space.

Vienna Insight: Weber + Weber presented AW17 with dance performance at concept store 'strictly Herrmann' Austrian design label Weber + Weber invited to...

Festival ImpulsTanz invited dancers like Drew Dollaz as instructors for workshops and special public space studio Drew Dollaz appeared in music videos by Skrillex, A$AP Ferg,...

Salzburg based jeweler Aenea presents new items of the serpent inspired 'Sarpa' collection for women and men Founder Costan Eghiazarian remembers...

Petit Bateau store opening in Salzburg focuses with 'Deyrolle' collection on humanity and nature preservation as well as girls' and boys' explorer spirit...

Havaianas by Simone Rocha, Manolo Blahnik, Swarovski, Arizona Muse, Naomi Campbell for 'Women for Women' From 1 July at the platform Givergy,...

Fashionoffice skin care tip: ginger X multi-mineral leave-on mask From 1 July, the intense formula of energizing zinc, copper, magnesium with toning ginger plant water...

Collaboration of molecular biology & art scientists and an apothecary at Vienna Design Week From 29 September until 8 October, the annual 'Vienna Design Week'...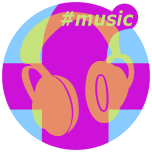 Top Ten Fashionoffice's FashionFeeds #music
Last 30 days: 'Exhumed' by Zola Jesus; 'I Only Lie When I Love You' by Royal Blood; 'Sober' by Lorde; Maroon 5's 'Cold' by Snow Culture;...

Last 7 days: 'Sober' by Lorde; 'Row Your Boat' by Yelawolf; 'Chocolate' ft Trozé by Big Boi; 'Non Believer' by London Grammar;...

Selected Fashionoffice's SHORT MESSAGES from the temporarily published FashionFeeds (items can be found at the magazine's permanent, chronological archive on fashion.at/mobile).
25 June 2017 - #TopOnFashionoffice last 7 days, 25 June: Collaboration of molecular biology & art scientists and an apothecary at Vienna Design Week
25 June 2017 - #Music dance video 'Directions' by Ane Brun, album 'When I'm Free' (released 2015)
24 June 2017 - #Music 'Signs' by Drake (premiered at Louis Vuitton menswear SS18 show in Paris)
23 June 2017 - #Music 'Don't Quit' by DJ Khaled ft Calvin Harris, Travis Scott, Jeremih, album 'Grateful' (out now)
23 June 2017 - Louis Vuitton Men's Spring/Summer 2018 fashion show, soundtrack curated by Drake
23 June 2017 - #Music 'Naughty Ride' by WizKid ft Major Lazer (released today)