July 2017 - I: Sports & Eating.

adidas Digital Sports 'All Day' fitness, health app bases on scientific research and is curated by professionals .. like wellness chef Candice Kumai for 'Simple Clean Eating' recipes...

Culinary & cycling 'Tour d'Autriche' 2017 Austria.info published a new collection of cycling tours in 9 chapters after the country's nine provinces. Urban, mountain, lake routes...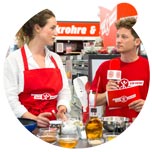 Eating habits of Austrians researched by consumer electronics retailer Mediamarkt
Duration is an important criterion when Austrians are asked...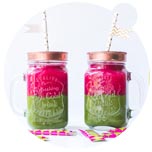 Kissa presents cooling summer recipes for drinks, salads, ice cream,... made of Japanese matcha tea Fashionoffice looked through the recipe collection and...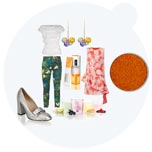 Fashionoffice SS2017 tip: Juicy Style The 'Juicy Style' is inspired by this year's floral fashion prints and derives its name from high-tech beverages, cosmetics and digitally...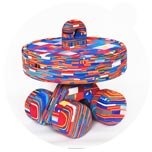 MKG Hamburg 'Pure Gold. Upcycled! Upgraded!' exhibition explores esthetics of recycling & design Objects like the 'Flip Flop' table display by Diederik Schneemann...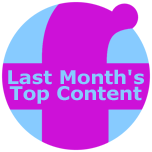 Top (most popular, most viewed) #Fashionoffice content in June 2017
Generated on 1 July 2017; Audience: United States, Austria, Germany,...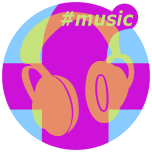 Top Ten Fashionoffice's FashionFeeds #music
Last 7 days: 'Signs' by Drake; 'Naughty Ride' by WizKid ft Major Lazer; 'Don't Quit' by DJ Khaled ft Calvin Harris, Travis Scott, Jeremih;...

Last 30 days: 'Exhumed' by Zola Jesus; 'I Only Lie When I Love You' by Royal Blood; 'Sober' by Lorde; Maroon 5's 'Cold' by Snow Culture;...

Selected Fashionoffice's SHORT MESSAGES from the temporarily published FashionFeeds (items can be found at the magazine's permanent, chronological archive on fashion.at/mobile).
1 July 2017 - #TopOnFashionoffice last 7 days, 1 July: Weber + Weber presented AW17 with dance performance at concept store 'strictly Herrmann'
1 July 2017 - #Music 'Man of War' by Radiohead, album 'OK Computer OKNOTOK 1997 2017' (out now)
30 June 2017 - #Music 'Cash Out' by Calvin Harris ft. ScHoolboy Q, PARTYNEXTDOOR, D.R.A.M), album 'Funk Wav Bounces Vol. 1' (released today)
30 June 2017 - #Music 'Big Fish' by Vince Staples, album 'Big Fish Theory' (out now)
30 June 2017 - #Music video 'Feels' ft. Pharrell Williams, Katy Perry, Big Sean by Calvin Harris, album 'Funk Wav Bounces Vol. 1' (released today)
29 June 2017 - Mexican sauce 'mole' recipe presented by chef Enrique Olvera in surreal film by director Barbara Anastacio