July 2017 - III: Watches on Charity Tour.

Timepieces by Konstantin Chaykin, Chanel, Bell & Ross,... on 'Only Watch 2017' tour, charity at Christie's The 'Joker' by Russian watchmaker Konstantin Chaykin...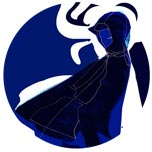 'H&M Studio AW17 x colette' collection shows hand-painted graffiti and is inspired by the streets of New York Main color of the feminine designs with punk citations is...

Bohemian, gypsy chic and Hungarian folklore inspired Lena Hoschek 'Kiss me Piroschka' Spring/Summer 2018 During Mercedes-Benz Fashion Week Berlin,...

adidas Digital Sports 'All Day' fitness, health app bases on scientific research and is curated by professionals .. like wellness chef Candice Kumai for 'Simple Clean Eating' recipes...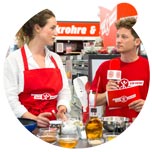 Eating habits of Austrians researched by consumer electronics retailer Mediamarkt
Duration is an important criterion when Austrians are asked...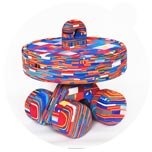 MKG Hamburg 'Pure Gold. Upcycled! Upgraded!' exhibition explores esthetics of recycling & design Objects like the 'Flip Flop' table display by Diederik Schneemann...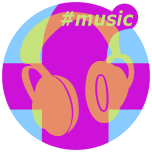 Top Ten Fashionoffice's FashionFeeds #music
Last 30 days: 'I Only Lie When I Love You' by Royal Blood; 'Sober' by Lorde; 'Exhumed' by Zola Jesus; 'The Way You Used To Do' by...,...

Last 7 days: 'Feels' ft. Pharrell Williams, Katy Perry, Big Sean by Calvin Harris; 'Cash Out' by Calvin Harris ft. ScHoolboy Q, PARTYNEXTDOOR, D.R.A.M);...

Selected Fashionoffice's SHORT MESSAGES from the temporarily published FashionFeeds (items can be found at the magazine's permanent, chronological archive on fashion.at/mobile).
10 July 2017 - #Music dance video 'Time Flies' by CFCF, directed by Fredrik Lund-Hansen
9 July 2017 - From 'Strong Female Leads' Vimeo selection: 'Sara Berman's Closet', exhibition at The Met until 5 Sept
8 July 2017 - #Music dance video 'Please' by Rhye (new single out now; on tour in EU, Asia)
8 July 2017 - #Music 'Going to a Place' by Joywave, sophomore album 'Content' (28 July)
7 July 2017 - #Music 'Systematic' ft. Nas by DJ Shadow, EP 'The Mountain Has Fallen' (released today)
6 July 2017 - #Music visualizer for new song 'Give It To Ya' ft. ABRA by Josh Pan