August 2017 - I: Insights into Austria.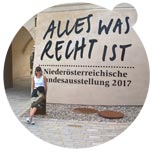 Austria Insight: Double Meaning, Legal Rights and the upcoming Legislative Election
by Karin Sawetz, publisher Fashionoffice. "The appearance of double meaning in context with..."

Children's yoga with yoga trainer and pedagogue Emina Damnjanovic at Vienna Prater ...was created to prepare children for school; starts at 9:00, child care until 17:00...

adidas Digital Sports 'All Day' fitness, health app bases on scientific research and is curated by professionals .. like wellness chef Candice Kumai for 'Simple Clean Eating' recipes...

Summer workout plan by sports service myClubs (connects digitally 470 destinations): yoga, swimming,... myClubs sent a workout plan as inspiration...

Celebration of 200 years of cycling at the exhibition 'Bicycles' mechanical innovations changed not only the way we are living together but initiated clothing...

Preview: Traveling fair blickfang in Vienna From 27 until 29 Oct, around 150 design labels (fashion, jewelry, furniture,...) such as Hungarian shoe company 'Dyan'...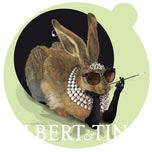 Albertina Museum's 'Albert & Tina' club pays tribute to femininity and balanced gender representations at DJ sets Albrecht Dürer's hare in Audrey Hepburn styling is...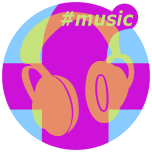 Top Ten Fashionoffice's FashionFeeds #music
Last 30 days: 'Electric Blue' by Arcade Fire; 'Nuggets' ft Bonzai by Mura Masa; 'From Golden Stars Comes Silver Dew' ft Lalah Hathaway by Mr Jukes;...

Last 7 days: 'Blk & Wht' by Zebra Katz; 'Woman' ft The Dap-Kings by Kesha; 'Boys' by Charli XCX; 'From Golden Stars Comes Silver Dew' ft Lalah Hathaway by Mr Jukes;...

Selected Fashionoffice's SHORT MESSAGES from the temporarily published FashionFeeds (items can be found at the magazine's permanent, chronological archive on fashion.at/mobile).
3 Aug 2017 - Space "Reebok Unveils Sleek New Space Boots for Future Astronauts"
3 Aug 2017 - Proenza Schouler's film for planned parenthood, ft Amber Valletta, Grimes, Stella Tennant,...
2 Aug 2017 -#Music 'Alala' by Populous; album 'Azulejos' (out now)
2 Aug 2017 - Vienna street art festival 'Calle Libre' (9 - 12 Aug) announces city tours
1 Aug 2017 - Campaign video for rave culture inspired cycling collection 'adidas Originals by Alexander Wang, Season 2'
1 Aug 2017 - Artforum offers 'artguide' app (exhibitions, art fairs, events,.. in around 800 cities) for free - iPhone, Android
1 Aug 2017 - #Music playlist 'G-Mix: 2D' by Gorillaz ft. Mossy., Count Counsellor, Oshi,...
1 Aug 2017 - #TopFashionofficeContent last month July 2017 (most popular, most viewed)
30 July 2017 - #Music video 'England Lost' by Mick Jagger; article about the political message of the song