August 2017 - II: Athletes x Jeans. Artist x Bag.

Jeans brand Verdandy presents campaign video with Austrian divers Constantin Blaha and Fabian Brandl Men's wear brand Verdandy presented new campaign videos...

MCA Chicago X artist Kerry James Marshall's MZ Wallace tote is inspired by the critical view on the (art) system Kerry James Marshall's work throws light on the history of...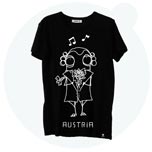 Chatbot symbol-like figures inspired by iconic characters such as Austrian composer Mozart seen at Quipster The graphics have an universal appeal of the representation of...

Lumas presents celebrity portraits by photographer Gabo during Berlin Art Week
From 10 to 17 September at Humboldt Box Berlin during Berlin Art Week,...

Fashionoffice tip for summer tables: Augarten Porcelain designed by Josef Hoffmann and Mostlikely ...the two designs originate from different centuries. The mocca service...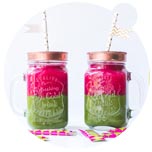 Kissa presents cooling summer recipes for drinks, salads, ice cream,... made of Japanese matcha tea Fashionoffice looked through the recipe collection and...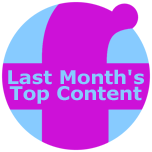 Top (most popular, most viewed) #Fashionoffice content in July 2017
Generated on 1 Aug 2017; Audience: United States, Austria, Germany,...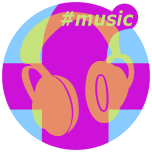 Top Ten Fashionoffice's FashionFeeds #music
Last 7 days: 'Blk & Wht' by Zebra Katz; 'Boys' by Charli XCX; 'Rumors' by Joywave; 'I Feel Everything' by Cara Delevingne;...

Last 30 days: 'Electric Blue' by Arcade Fire; 'Nuggets' ft Bonzai by Mura Masa; 'From Golden Stars Comes Silver Dew' ft Lalah Hathaway by Mr Jukes;...

Selected Fashionoffice's SHORT MESSAGES from the temporarily published FashionFeeds (items can be found at the magazine's permanent, chronological archive on fashion.at/mobile).
5 Aug 2017 - #TopOnFashionoffice last 7 days, 5 Aug: Austria Insight by Karin Sawetz, publisher Fashionoffice "The appearance of double meaning in context with..."
4 Aug 2ß17 - Matías Duarte, VP of Design at Google, about 'Material Design' of digital experiences on web, mobile
4 Aug 2017 - Great Big Story about an urban mechanical tree forest in the center of Singapore
4 Aug 2017 - #Music 'Moment' by King Henry and Rhye (released today)
3 Aug 2017 - Vogue Videos "The Double Dutch Summer Classic at Lincoln Center'