August 2017 - III: Colors. Prints. Cuts.

Londontown A/W 2017 nail colors are inspired by the nature and people's activities at Hyde Park, London 'Silver Birch' captures the morning haze over the grass of Hyde Park...

Highlights at the Bruno Banani boardshorts SS17 collection: comic prints on Bermudas 'Chop Hop' and 'Boom To Boom' show snapshots of full energy and action!...

'Post-Couture Vienna' by Post-Couture Collective X meshit live from the laser cutter at Qwstion store Vienna For around one week from 15 September,...

Preview: Traveling fair blickfang in Vienna From 27 until 29 Oct, around 150 design labels (fashion, jewelry, furniture,...) such as Hungarian shoe company 'Dyan'...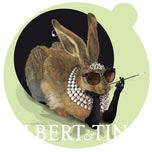 Albertina Museum's 'Albert & Tina' club pays tribute to femininity and balanced gender representations at DJ sets Albrecht Dürer's hare in Audrey Hepburn styling is...

Children's yoga with yoga trainer and pedagogue Emina Damnjanovic at Vienna Prater ...was created to prepare children for school; starts at 9:00, child care until 17:00...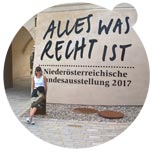 Double Meaning, Legal Rights and the upcoming Austrian Legislative Election by Karin Sawetz, publisher Fashionoffice. "The appearance of double meaning in context with..."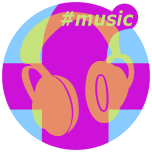 Top Ten Fashionoffice's FashionFeeds #music
Last 7 days: 'England Lost' by Mick Jagger; 'Gender' by Skinnerbox; 'Blk & Wht' by Zebra Katz; 'I Feel Everything' by Cara Delevingne;...

Last 30 days: 'Electric Blue' by Arcade Fire; 'Nuggets' ft Bonzai by Mura Masa; 'From Golden Stars Comes Silver Dew' ft Lalah Hathaway by Mr Jukes;...

Selected Fashionoffice's SHORT MESSAGES from the temporarily published FashionFeeds (items can be found at the magazine's permanent, chronological archive on fashion.at/mobile).
8 Aug 2017 - #Music dance video 'Strobelite' by Gorillaz, album 'Humanz'
6 Aug 2017 - #Music 'Havana' by Camila Cabello ft Young Thug, upcoming debut album 'The Hurting. The Healing. The Loving.'
5 Aug 2017 - Quantitative and qualitative linguistic research on film "Look Who's Still Talking the Most in Movies: White Men"