August 2017 - V: Portrays.

Festive styles FW17 seen at the new Swarovski #bebrilliant campaign with global influencers The three influencers Ruby Rose, Jourdan Dunn and Fei Fei Sun are the...

Lumas presents celebrity portraits by photographer Gabo during Berlin Art Week
From 10 to 17 September at Humboldt Box Berlin during Berlin Art Week,...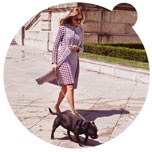 'Popp and Kretschmer' shooting by photographer Rafaela Pröll, model Magdalena Frackowiak at Burggarten, Vienna For the new Autumn/Winter 2017/18...

Londontown A/W 2017 nail colors are inspired by the nature and people's activities at Hyde Park, London 'Silver Birch' captures the morning haze over the grass of Hyde Park...

'Post-Couture Vienna' by Post-Couture Collective X meshit live from the laser cutter at Qwstion store Vienna For around one week from 15 September,...

Preview: Traveling fair blickfang in Vienna From 27 until 29 Oct, around 150 design labels (fashion, jewelry, furniture,...) such as Hungarian shoe company 'Dyan'...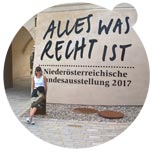 Double Meaning, Legal Rights and the upcoming Austrian Legislative Election by Karin Sawetz, publisher Fashionoffice. "The appearance of double meaning in context with..."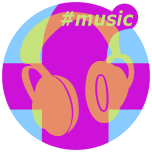 Top Ten Fashionoffice's FashionFeeds #music
Last 30 days: 'Electric Blue' by Arcade Fire; 'Nuggets' ft Bonzai by Mura Masa; 'From Golden Stars Comes Silver Dew' ft Lalah Hathaway by Mr Jukes;...

Last 7 days: 'Havana' by Camila Cabello ft Young Thug; 'Niños Matadores' by Krikor Kouchian; 'Strobelite' by Gorillaz;...

Selected Fashionoffice's SHORT MESSAGES from the temporarily published FashionFeeds (items can be found at the magazine's permanent, chronological archive on fashion.at/mobile).
15 Aug 2017 - #Music 'Bastards' by Kesha, album 'Rainbow' (out now)
13 Aug 2017 - #Music 'Sometimes The Sky's Too Bright' by Lady Rizo, album 'Indigo' (18 Aug)
13 Aug 2017 - #TopOnFashionoffice last 7 days, 13 Aug: 'Post-Couture Vienna' by Post-Couture Collective X meshit live from the laser cutter...