August 2017 - VII: Vienna Fashion Week.

Vienna-based design label Callisti announces 10th anniversary show at MQ Vienna Fashion Week On 14 September, Austrian designer Martina Müller...

MCA Chicago X artist Kerry James Marshall's MZ Wallace tote is inspired by the critical view on the (art) system Kerry James Marshall's work throws light on the history of...

Londontown A/W 2017 nail colors are inspired by the nature and people's activities at Hyde Park, London 'Silver Birch' captures the morning haze over the grass of Hyde Park...

Steirischer Herbst celebrates 50th anniversary and opens festival centre with music, performance by Isabel Lewis The salon 'An Occasion' by artist Isabel Lewis,...

'Post-Couture Vienna' by Post-Couture Collective X meshit live from the laser cutter at Qwstion store Vienna For around one week from 15 September,...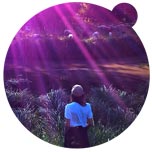 "The sheep's illumination is a fake!" by Karin Sawetz, publisher Fashionoffice
"The image's purple unearthly rays were produced by dirt - such as fake is often produced by dirt..."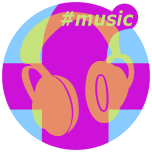 Top Ten Fashionoffice's FashionFeeds #music
Last 30 days: 'Niños Matadores' by Krikor Kouchian; 'LMK' by Kelela; 'Blk & Wht' by Zebra Katz; '$4,000,000' ft Bad Royal, Ma$e, Big Gigantic by Steva Aoki;...

Last 7 days: 'Taken Care Of' by Suzi Wu; 'Up The Creek' by Tori Amos; 'Niños Matadores' by Krikor Kouchian; 'LMK' by Kelela;...

Selected Fashionoffice's SHORT MESSAGES from the temporarily published FashionFeeds (items can be found at the magazine's permanent, chronological archive on fashion.at/mobile).
21 Aug 2017 - #Music Kaytranada remix of Gorillaz' 'Strobelite' ft Peven Everett
20 Aug 2017 - VogueVideos "Everything It Took to Create Jennifer Lawrence's September Cover Shoot"
20 Aug 2017 - #Music 'I'm Not Made by Design' by Nothing But Thieves, album 'Broken Machine' (8 Sept)
19 Aug 2017 - Making of the X-rays for the exhibition 'Balenciaga: Shaping Fashion', Victoria & Albert Museum, until 18 Feb 2018
19 Aug 2017 - #TopOnFashionoffice last 7 days, 19 Aug: Angelique Kerber, Dominic Thiem,... will debut adidas Tennis Collection by Pharrell Williams at US Open...
19 Aug 2017 - #Music 'No Where to Run/Bandits' by UNKLE, album 'The Road, Pt.1' (out now)
18 Aug 2017 - #Music 'The Ghost of the Chateau Marmont' by Lady Rizo, album 'Indigo' (released today)
18 Aug 2017 - Nowness series 'Great Gardens' presents Chanel designer Pascal Brault's jardin en Cévennes