August 2017 - VIII: Fashionoffice Tips: Fragrance & Fashion.

Fragrance tip: sunny fresh 'Californian Poppy' by Atkinsons The scent's character can be described as full of optimism, zest for life. It evokes impressions of wild nature...

Fashionoffice autumn tip for urban style: Chic with digital equipment and high-performance beauty Fashionoffice looked through the new autumn collections...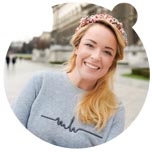 Peek & Cloppenburg launches Marina Hoermanseder Autumn/Winter 2017 at two department stores in ViennaThe French-Austrian in Berlin based designer...

Angelique Kerber, Dominic Thiem,... will debut adidas Tennis Collection by Pharrell Williams at US Open High-ranking Austrian athlete Dominic Thiem will wear...

Timepieces by Konstantin Chaykin, Chanel, Bell & Ross,... on 'Only Watch 2017' tour, charity at Christie's The 'Joker' by Russian watchmaker Konstantin Chaykin...

adidas Digital Sports 'All Day' fitness, health app bases on scientific research and is curated by professionals .. like wellness chef Candice Kumai for 'Simple Clean Eating' recipes...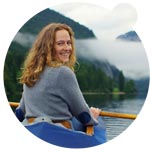 Insights into the work of Austrian forestry manager, biologist Anna Pirtscher at lake Altaussee Portrait 'When the boat becomes your desk' at Austria Info magazine...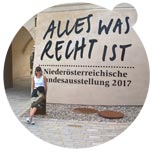 Double Meaning, Legal Rights and the upcoming Austrian Legislative Election by Karin Sawetz, publisher Fashionoffice. "The appearance of double meaning in context with..."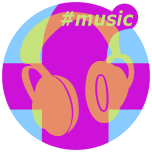 Top Ten Fashionoffice's FashionFeeds #music
Last 7 days: 'The Evil Has Landed' by Queens of the Stone Age; 'Sometimes The Sky's Too Bright' by Lady Rizo; 'Baby, What You Want Me To Do' by Elvis Presley;...

Last 30 days: 'Niños Matadores' by Krikor Kouchian; 'LMK' by Kelela; 'Blk & Wht' by Zebra Katz; '$4,000,000' ft Bad Royal, Ma$e, Big Gigantic by Steva Aoki;...

Selected Fashionoffice's SHORT MESSAGES from the temporarily published FashionFeeds (items can be found at the magazine's permanent, chronological archive on fashion.at/mobile).
22 Aug 2017 - #Music 'Forbidden Lovers' by King Garbage, album 'Make It Sweat' (22 Sept)
22 Aug 2017 - #Music 'Rejoice' ft. Rouge Mary by Hercules & Love Affair, album 'Omnion' (1 Sept)
22 Aug 2017 - #Music 'Wasted Acres' by Grizzly Bear, album 'Painted Ruins' (out now)
21 Aug 2017 - Great Big Story: Korean-American Aimee Lee, hanji maker (special paper, can be used for clothing, art,..)