August 2017 - X: 19/20th century esthetics.

'Woman in Gold' by Kilian pays homage to Gustav Klimt's portrait of art patron Adele Bloch-Bauer The glamorously shining fragrance-time-travel premieres on...

Wash bags with 19th/early 20th century inspired prints by British stationery and gift brand 'Chase and Wonder' New are the wash bags 'Flower Lady' and 'Manners Maketh Man'...

Celebration of 200 years of cycling at the exhibition 'Bicycles' mechanical innovations changed not only the way we are living together but initiated clothing...

Fashionoffice autumn tip for urban style: Chic with digital equipment and high-performance beauty Fashionoffice looked through the new autumn collections...

Fragrance tip: sunny fresh 'Californian Poppy' by Atkinsons The scent's character can be described as full of optimism, zest for life. It evokes impressions of wild nature...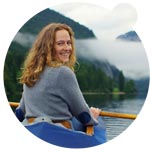 Insights into the work of Austrian forestry manager, biologist Anna Pirtscher at lake Altaussee Portrait 'When the boat becomes your desk' at Austria Info magazine...

South Tyrolean mountain style at the new Luis Trenker store in Vienna South Tyrolean label Luis Trenker opened recently a new store in Vienna. It's the fifth own shop...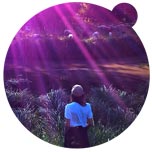 "The sheep's illumination is a fake!" by Karin Sawetz, publisher Fashionoffice "The image's purple unearthly rays were produced by dirt - such as fake is often produced by dirt..."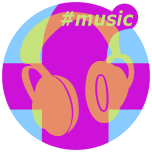 Top Ten Fashionoffice's FashionFeeds #music
Last 7 days: 'I'm Not Made by Design' by Nothing But Thieves; 'No Where to Run/Bandits' by UNKLE; 'Wasted Acres' by Grizzly Bear; 'The Ghost of the Chateau Marmont' by Lady Rizo;...

Last 30 days: 'Niños Matadores' by Krikor Kouchian; 'LMK' by Kelela; 'Havana' by Camila Cabello ft Young Thug; 'Taken Care Of' by Suzi Wu;...

Selected Fashionoffice's SHORT MESSAGES from the temporarily published FashionFeeds (items can be found at the magazine's permanent, chronological archive on fashion.at/mobile).
27 Aug 2017 - #Music 'Shinin' ft Grace Hall by Lindstrøm, album 'It's Alright Between Us As It Is' (20 Oct)
27 Aug 2017 - 'Fill the stadium' campaign for payment equality in sports with spoken words from the EU Parliament 2017