August 2017 - XI: MQVFW Show Tips.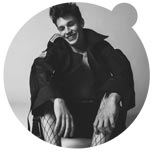 Fashion show tip: Brazil-based, Vienna artist-in-residence Iarocheski at MQ Vienna Fashion Week On 13 September, the promising Brazil-based design label...

Fashion show tip: Black Sugar by Thai designer Methawee Angthong on 14 September at MQ Vienna Fashion Week On 14 September, the Office of Commerical Affairs, Royal Thai...

Vienna-based design label Callisti announces 10th anniversary show at MQ Vienna Fashion Week On 14 September, Austrian designer Martina Müller...

Angelique Kerber, Dominic Thiem,... will debut adidas Tennis Collection by Pharrell Williams at US Open High-ranking Austrian athlete Dominic Thiem will wear...

Insight into the program of the gallery festival 'curated by_vienna' dedicated to language and art in the digital era From 15 September to 14 October...

Fashionoffice autumn 2017 tip: Inspired by graphical art!
With clothing, shoes, jewelry, beauty like the lip powder by Clinique, remixable items by Swarovski,...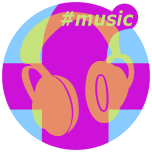 Top Ten Fashionoffice's FashionFeeds #music
Last 30 days: 'Niños Matadores' by Krikor Kouchian; 'LMK' by Kelela; 'Havana' by Camila Cabello ft Young Thug; 'Taken Care Of' by Suzi Wu;...
Last 7 days: 'I'm Not Made by Design' by Nothing But Thieves; 'No Where to Run/Bandits' by UNKLE; 'Wasted Acres' by Grizzly Bear; 'The Ghost of the Chateau Marmont' by Lady Rizo;...

Selected Fashionoffice's SHORT MESSAGES from the temporarily published FashionFeeds (items can be found at the magazine's permanent, chronological archive on fashion.at/mobile).
30 Aug 2017 - #Music 'Revenge' by XXXTENTACION, album '17' (out now)
29 Aug 2017 - #Music 'Bad Ones' ft Tegan and Sara by Matthew Dear (released today)
28 Aug 2017 - #Music 'Running Wild' ft Mina Rose by Tricky, album 'ununiform' (22 Sept via False Idols / !K7)